At last, The next-gen PlayStation console, PlayStation 5, is officially announced to land at the end of 2020.
Mark Cerny, the lead system architect on Sony's next console, revealed that Sony is working on the successor to PS4 Slim and PS4 Pro. While not sharing the official name and release date, Cerny hinted a few details from the project.
PS5 will still play discs, surprisingly. However, we know that Sony will also involve in the game streaming scene, but how PS5 will link up with that is unknown yet.
Although, Sony has introduced us to some of the fancy stuff, such as the PS5 release window, and a few details about the features. Interestingly, we've had some leaks from Sony's patent that shows off the shape of the prototype.
Sony skipped out on E3 2019, and no big announcements at Gamescom 2019. But with 2020 coming closer, Sony will no longer be able to keep much information about PS5 so secret. And the rumors will keep us busy too.
Here's what we know so far about the PlayStation 5, and what we hope to be revealed sooner.
PS5 General Information: What We Know So Far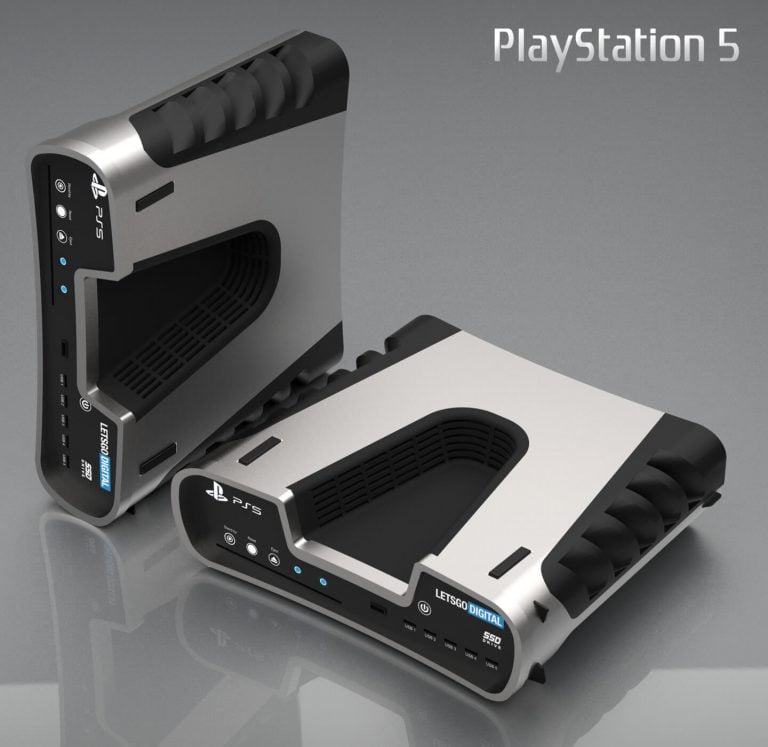 Official name: PlayStation 5
Release date: Holiday 2020 (October – December 2020)
Upcoming games: Death Stranding, Ghosts of Tsushima, and more
Features: Virtual Reality
Price: $399 (at launch)
PS5 Confirmed Specs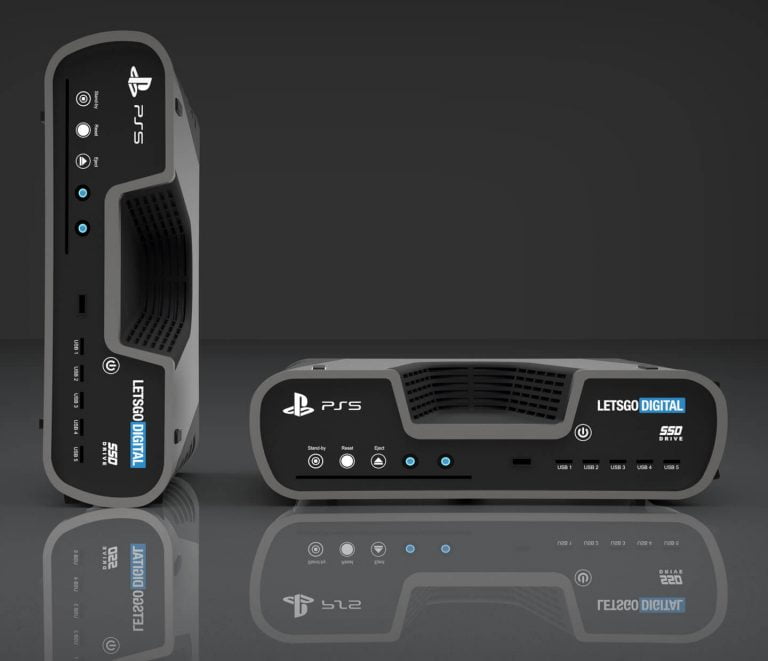 AMD Ryzen Zen 2 8-core CPU
NVIDIA Navi GPU (supports ray tracing)
SSD storage system
3D Audio
PSVR support
8K TV support
Optical Disc Drive
compatible with PS4 games
PS5 News and Rumors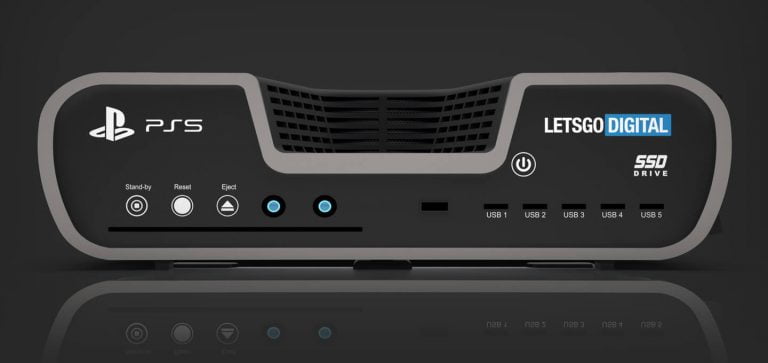 Brand new controller
PS5 will come with its own controller. According to Sony, the controller will feature haptic feedback, replacing the rumble technology on the previous controllers.
The PS5 controller will also include adaptive triggers. These will allow developers to customize the triggers' resistance. The controller doesn't have its official name yet.
Install only parts of the game
The PS5 will boast more simplified game data, this will allow players to have more control over installing and removing games. Players can install or remove only certain parts of a game. So instead of installing the full game, you could choose to just install the single-player mode and then do multiplayer later.
Revamped UI
The PlayStation 5 will have a new user interface. "Multiplayer game servers will provide the console with the set of joinable activities in real time," Cerny said. "Single-player games will provide information like what missions you could do and what rewards you might receive for completing them, and all of those choices will be visible in the UI. As a player you just jump right into whatever you like."
100 GB optical disc
Physical games for the PS5 will use 100GB optical disks, inserted into an optical drive that doubles as a 4K Blu-Ray player.
Uses much less energy than PS4
Jim Ryan, Sony president and CEO, announced in a post on the PlayStation Blog that the PS5 has a gameplay suspension feature that uses less energy than the PS4. Ryan estimated that the PS5's consumption can be achieved at 0.5 watts.
"The next-generation PlayStation console will include the possibility to suspend gameplay with much lower power consumption than PS4," Ryan wrote in the blog. "If just one million users enable this feature, it would save equivalent to the average electricity use of 1,000 US homes."
PS5 patent leak: lots of cooling vents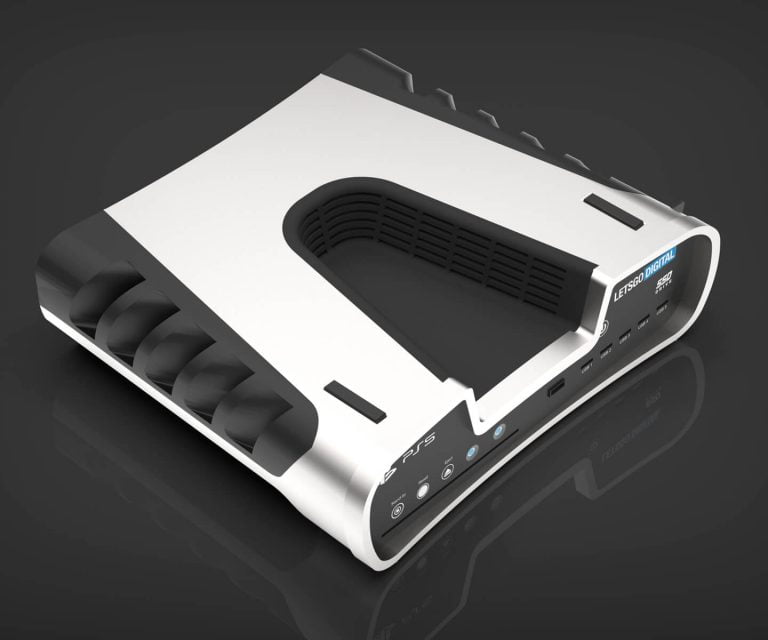 We got a look at the PS5's possible shape and design, via a patent leak from LetsGoDigital, which you see in the images above. It could only really be the PS5, and shows off a substantial cooling system that would likely be needed for the console's power output. The V-shaped design also makes sense as a reference to 'five'.