A new update for Rockstar Games Launcher has been released. It fixes the bug that prevents preload decryption, crashes, and also errors when Red Dead Redemption 2 is launched from Epic Games Launcher.
Rockstar Games has since updated its support page, offering more solutions to Red Dead Redemption 2 PC crashes. Along with the previous suggestions, recommending players to update their graphics card driver and run Red Redemption 2 PC as administrator, Rockstar also suggests the following.
Disable anti-virus while playing the game.
Update Rockstar Games Launcher.
Clear Rockstar Games Launcher profile details.
But if unfortunately, the issue persists, you can submit a ticket to Rockstar Games Customer Support.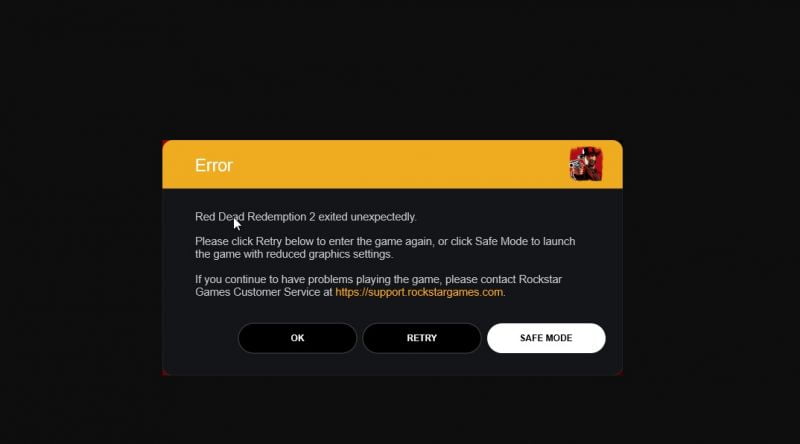 More on the story, just after Red Dead Redemption 2 released, some players were experiencing errors when launching the game. They can't get past the loading screen before the game crashes. Rockstar Games responded to the report and they immediately worked for a solution to the issue.
The most common issue comes from launching the game from Rockstar Games Launcher. Instead of launching the game, the launcher showed an error pop-up, saying "The Rockstar Games Launcher exited unexpectedly."
Rockstar Games told that it's, "Actively looking into any other issues as they arise and we'll continue to update the Rockstar Support pages with more information as it becomes available."
So if you're also experiencing troubles with Red Dead Redemption 2 on your PC, try the solutions mentioned above, or start a support ticket if you need. Check out Red Dead Redemption 2 cheats and Wowkia's guide on how to fast travel in Red Dead Redemption 2.