Rogue One starred Felicity Jones as Jyn Erso and Diego Luna as Cassian Andor, as well as Donnie Yen, Jiang Wen, Riz Ahmed, and Alan Tudyk. They made up the main group of rebels who recovered the Death Star plans at the expense of their own lives.
Fans were shocked when every single one of the main characters ended up dying in Rogue One's final battle, even if some already suspected they wouldn't make it out alive. This makes Rogue One arguably one of the most tragic Star Wars films ever, but many still praised the bold choice.
Originally Only This One Who Will Going to Die
Originally, however, Rogue One had a far happier ending. An early version of the script didn't have anyone die and instead ended with a wedding. This changed later on, as revealed by writers Gary Whitta and Chris Weitz during a live Q&A session for Rogue One hosted by IGN.
Edwards and Whitta originally came up with the idea to kill everyone in Rogue One, but they were convinced Disney would never allow it. Instead, they opted to just have Tudyk's droid K-2SO die in a blaze of glory.
Disney Surprisingly Go Dark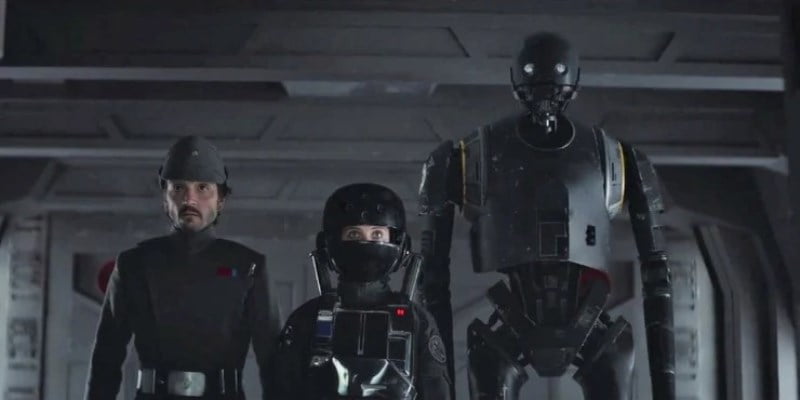 Later on, however, Gilroy and Weitz were brought on for rewrites, and they ultimately decided to have everyone die. Disney and Lucasfilm liked this ending so much, they allowed it to happen.
This is a clear example of how much Rogue One changed throughout production, and how some of those changes were definitely for the better. It's hard to say how people would've responded to the happier ending, but there's a good chance it wouldn't have been as well-received.
So now, what do you all think about this?