Back in 2018, then-70 year old Chen San-yuan of Taipei, Taiwan went viral after photos showed him playing Niantic's popular Pokemon GO with a whopping 15 phones at once.
A year later, San-yuan's inventive set-up grew to include 21 phones, but now it has skyrocketed dramatically. Chen San-yuan (affectionately nicknamed the "Pokemon GO Grandpa") is still playing Pokemon GO regularly, but now he is doing so with a staggering 64 smartphones at one time.
This setup doesn't seem especially practical, as San-yuan is only one person, after all, and it's unclear exactly why he needs to have so many smartphones to play the game. San-yuan has previously stated that he only plays Pokemon GO to catch and level up Pokemon, and doesn't spend much time doing things that actually would require a lot of phones to be effective, like participating in raid battles.
And here's the pictures of that: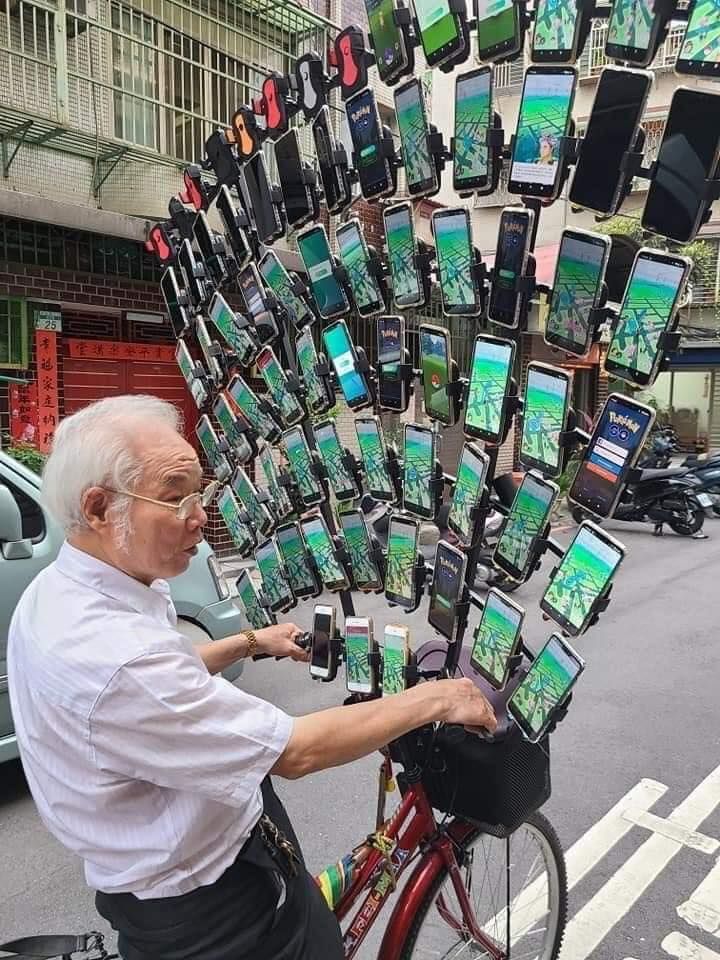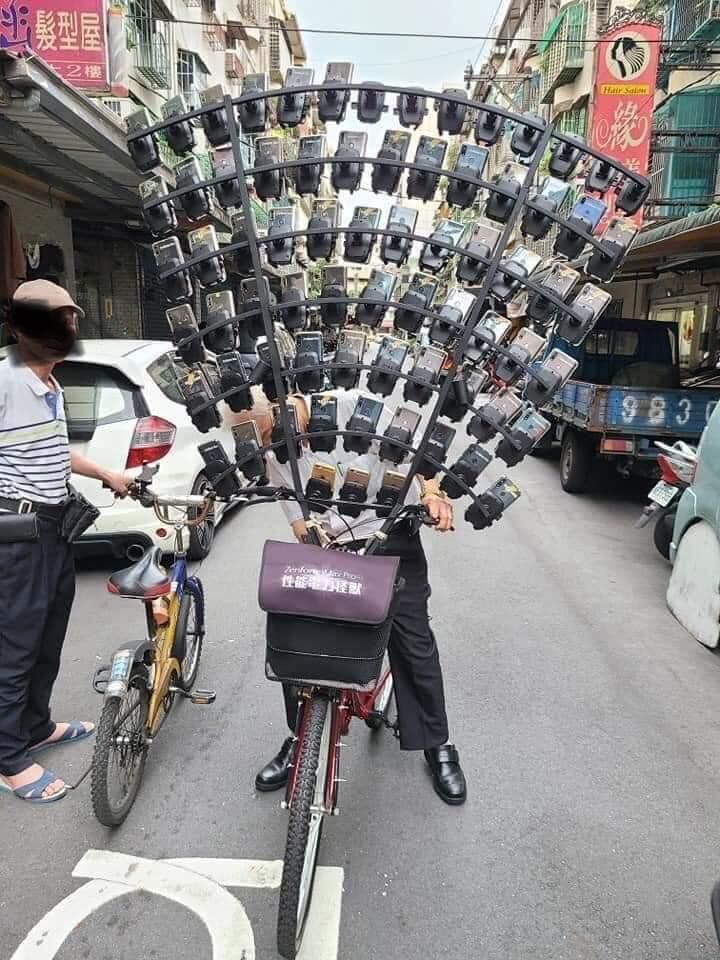 Since the introduction of legendary Pokemon in Pokemon GO a few years ago, Niantic has added new ways for fans of the popular augmented reality mobile game to get legendary Pokemon. One way is through the Field Research breakthrough rewards, which have often let players catch legendary Pokemon by completing seven Field Research tasks on different days of the week. Legendary and Mythical Pokemon have also been added to Pokemon GO through Special Research events as well.
Nowadays, it's easier for Pokemon GO players to participate in legendary raid battles, even if they live in more remote areas. That's thanks to the remote raid pass system, allowing Pokemon GO players to battle in raids even if they can't physically travel to the location themselves.
Moving forward, it's possible Niantic will add even more ways for Pokemon GO players to catch legendary Pokemon. In the meantime, it will be interesting to see just how many more phones Chen San-yuan can add to his rig. So, what do you all think about this guys?