On June 7, 2019, the shooting of the next Rurouni Kenshin live action movie has finished after spending 7 months. The production of the movie, which adapted Nobuhiro Watsuki's manga, was involving about 6000 people and 43 different places which spread across cities in Japan. The new movie is titled Rurouni Kenshin Final Chapter.
When the shooting ended, the actor of Himura Kenshin, Takeru Satoh, said "I am so happy that I can play as my favorite character (Himura Kenshin) all this time, and I enjoyed it." The author of the manga, Nobuhiro Watsuki, gave him a bouquet of flowers and Himura Kenshin artwork that he made special for Satoh.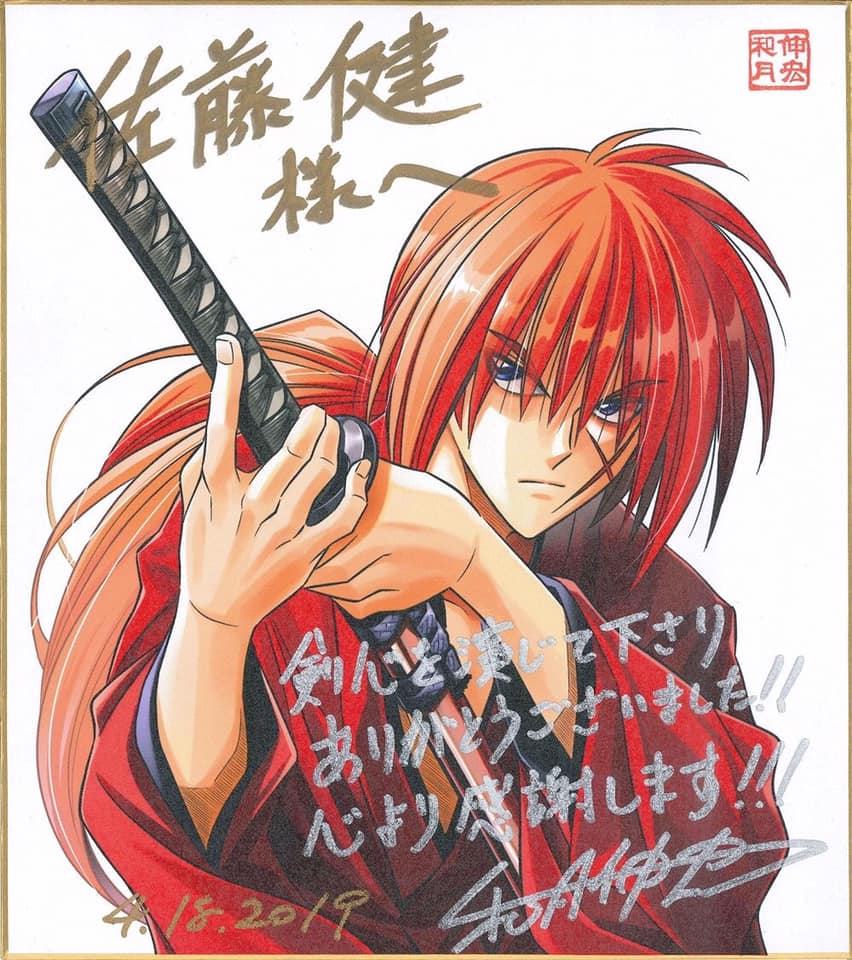 Produced by Ken Sato and directed by Keishi Otomo, this upcoming movie will have two parts. The first part tells about Kenshin past before he was known as 'Hitokiri Battousai' and got the scar on his cheek, which the story have not been told yet. The second part adapted the last arc from the manga, the Jinchuu Arc. In this arc, Kenshin have to face Enishi Yukishiro, brother of his deceased lover, Tomoe.
Rurouni Kenshin Final Chapter will be released in Japan next summer (2020). Whether the parts of the movie will be out in theaters in the same or not is not yet confirmed.