By digging through the code of World of Warcraft, dataminers may have discovered evidence of a potential console release for the legendary MMO (and definite controller support for PC).
In recent years, many MMORPGs have been successfully ported to consoles or other gaming platforms. Games such as Final Fantasy XIV: Online and The Elder Scrolls: Online have risen in popularity due to their vast accessibility on multiple platforms.
With the large number of gaming platforms available today, more developers are turning away from exclusivity.
Blizzard Finally Recognize Console Success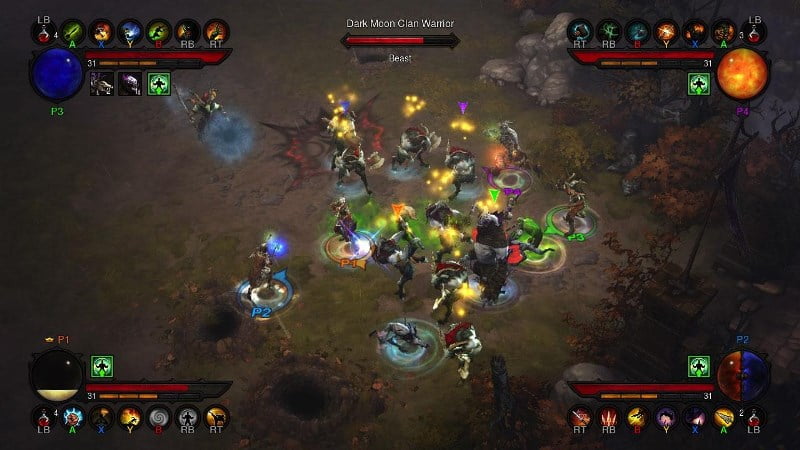 Throughout its past, Blizzard Entertainment has mainly developed PC exclusive titles such as Warcraft and Starcraft. However, Blizzard has recently developed console ports for the Diablo series, which successfully integrated couch co-op into the otherwise online-only PC game, Diablo 3.
Blizzard has even recognized the growing popularity of mobile gaming by porting its popular card game Hearthstone to iOS devices, while the upcoming Diablo Immortal will be mobile also.
WOW Finally Hits Console?
And now, according to an article from Game Revolution, lines of code were datamined that point to a potential World of Warcraft console release. 
The new lines of code discovered contained the words "PlayStation 4, PlayStation 4 Pro, PlayStation 5." Dataminer Martin Benjamins tweeted an image of code above that shows how keybindings would be translated to controller inputs.
Benjamins explained this does not necessarily confirm a World of Warcraft PlayStation release, but he believes it's strange that Blizzard would include those lines in the first place.
Will It Be Released in PS4?
So how is it? Will we finally see / play WOW in PS4? Well, unfortunately, as of this writing, Blizzard has not confirmed anything regarding a console release of World of Warcraft.
But as soon as i get any new update, you will be the first to know ok? So, what do you think about this potential news?