Genshin Impact Sumeru's newest region is coming soon to Genshin Impact. Sumeru is the territory where Dendro Archon is located. The place is a bit like a country with its own culture and borders. Based on the leaked information, the Sumeru area includes a vast green forest and many new characters to meet.
Although HoYoverse has not officially announced Sumeru's presence at Gensin Impact yet. However, players in particular who have access to the Chinese server have provided many leaks about Genshin Impact Sumeru, here is the information you should know about it.
Genshin Impact Sumeru Release Date
HoYoverse still has not given any official information regarding the Genshin Impact Sumeru release date. But most likely, Sumeru will be released in Genshin Impact version 3.0. Because in this version, it has been confirmed that Dendro's character will appear from Sumeru. As a basic estimate, version 3.0 will be released six weeks after 2.8, then Sumeru's release date would be around August 24, 2022.
Genshin Impact Sumeru Location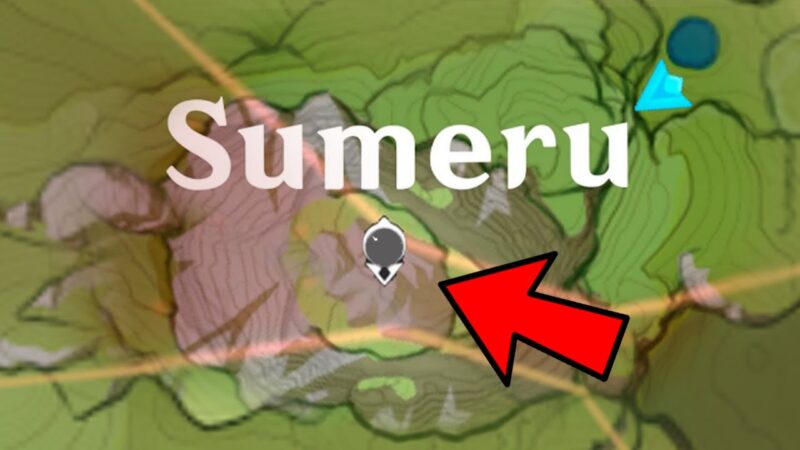 With so many Sumeru leaks flooding the Internet, few are worrying about Genshin Impact players. However, according to some reliable rumors, Sumeru is located to the left of the Chasm, Rainforest and Desert aren't separated by islands like Inazuma.
They are right next to the Chasm in the region that will unlock on Genshin Impact version 3.0. Followed by the rest of Sumeru in upcoming patches.
According to another leak, the whole of Sumeru is bigger than Liyue, and it will be a problem for Android & iOS users because the next Genshin Impact 3.0 update will be even bigger.
Genshin Impact Sumeru Characters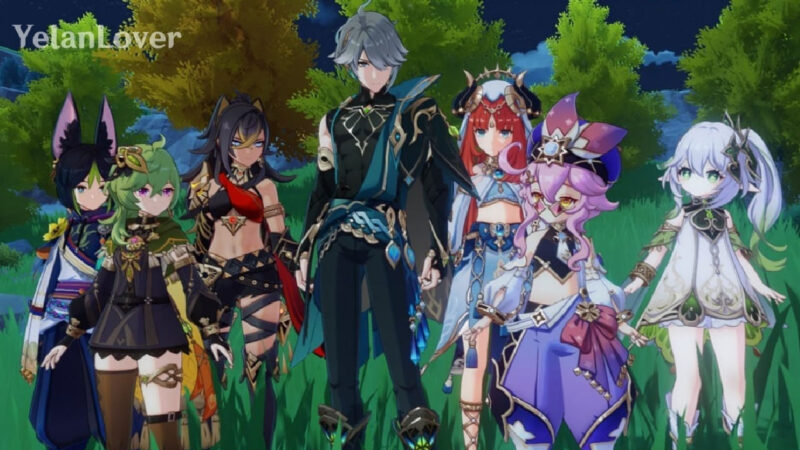 It is known that about seven playable characters of Genshin Impact Sumeru have been leaked. The seven characters include Al-Haitham, Collei, Dehya, Dori, Nilou, Kusanali, and Tighnari. For the complete list of characters in Sumeru, you can check the list below:
Al-Haitham
Cyno
Baizhu
Collei
Djajeet
Dori
Ikhfa
Kusanali
Layla
Nafs
Nahida
Nilou
Scaramouche
Soutine
Tighnari
Genshin Impact Sumeru Lore

Sumeru has been mentioned frequently by several of Genshin Impact's characters. One of them was when Lisa finished her studies there before returning to Mondstadt.
Sumeru is where Dendro Archon is, taking over after a natural disaster, the main plot point in Genshin Impact, where chaos and disaster occur. The former Dendro Archon was killed when the gods attacked Khaenri'ah and then the new Dendro Archon, the God of Wisdom Lesser Lord Kusanali, was born and took over.
When Kusanali took control, he decided to open Sumeru to the outside world. At the same time as asking for help from adventurers with problems, Sumer mercenary faction called Eremites contains members with strange and formidable powers.
Read also:
---
So that's all the information we can give you about Genshin Impact Sumeru we can give to you. Although hopefully, the information can be helpful, if there are questions or other things that you want to tell, you can write them in the comments below.