If you want to build something specific, players usually need Tar. So, that's why here, Wowkia will tell you how to get Tar in Valheim to make things you want, like Darkwood, for example.
You could say getting Tar in this game made by Iron Gate AB is relatively easy. However, as usual, not all players understand how to get it. So, that's why you should read this article for those of you who don't understand. If you already know what we are talking about, here's how to get it.
Get Tar in Valheim
As we know, there are places called Tar Pits scattered throughout the Plains Biome. As the name implies, you can find Tar here. What's more, finding this place is also relatively easy because you can immediately recognize it. You see, Tar Pits have a solid black hole shape, as seen in the photo below.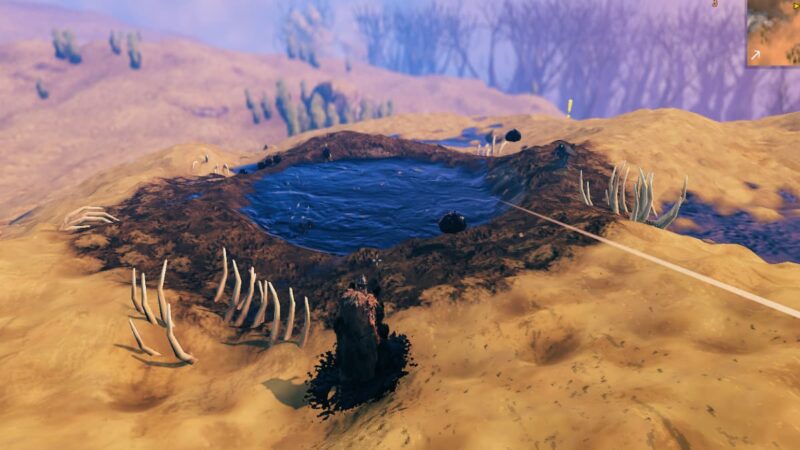 After arriving at the Tar Pits, you must defeat the enemy near that place so that later you can take Tar in peace. In addition to taking the existing Tar, you can also dig the black pool using a Pickaxe.
When you've finished harvesting Tar in one of the Tar Pits, you can look elsewhere. As usual, you have to defeat the monsters near the place, then take the Tar around the black pool. If you run out, you can get more Tar by multiplying it using Pickaxe.
Maybe looking for Tar in Valheim was tiresome enough. However, you can use Tar for various things in the future. So, it's a good idea to collect it now, then use it later when you need it.