Whassup bois and gals, how you doin'? Still pushing you rank on LoL: Wild Rift? Alrighty Then. So, what you need to know is that Riot will drop some big changes this December.
This Wild Rift update will include balancing (nerfs and buffs), bug fixes (fix the connection issue plz), some new champions, and maybe many more to come. Riot Games Producer Jonathan Chao is teasing the big Wild Rift update on Twitter.
Brace yourself Ezreal mains, second nerf is coming. Even though he didn't specify anything, I guess you can expect some new champions to come. That's because we haven't seen Darius and Draven since that Open Beta Test event in mid-October. We also saw Teemo on the Regional Open Beta, but he hasn't been here, too.
Wild Rift Update: Champions
Well, I don't think we are gonna get some new names, but who knows? I'm assuming that Riot will release the champions from that Open Beta event. We already got some of them, like Lee Sin and the K/DA members. The 2 champions that haven't been released are Darius and Draven.
Next, we might see Teemo in the next update. You already know that Riot was teasing us with Teemo since the trailer. So, it won't be a surprise if we actually got him. Prepare yourself with some Teemo shenanigans.
Some people are speculating we are gonna get 2 more new champions, namely Pantheon and Thresh. Pantheon is a fighter and more of a versatile champion, while Thresh is a support. It's a good addition, I suppose, and actually, it does make sense. Why? Because most of the Wild Rift champions are those that released before 2013 or in early versions of LoL.
Wild Rift Update: Bug and Server Fixes
This is the important one, especially the server/connection issues. I've been playing Wild Rift for 2 months now, and I'm still facing a connection issue time after time. For me, it occurs when I meet a player from a different region. I check my connection, and it's fine. But the connection is dropping in-game somehow. Some people are even having a hard time logging in.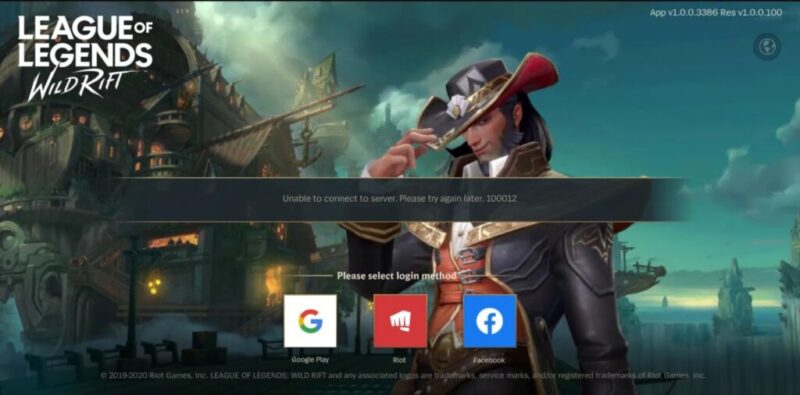 Next, we got bugs. I don't experience this as much as the connection issue, but hey, it's still a problem. I have experienced some targeting issues, game crashing, champion glitching, and my flash doesn't go through a wall (I don't know if this one is just because I suck, but it happens to me 2-3 times).
Wild Rift Update: Balancing
Another important thing to fix.. Matchmaking is pretty messed up, the rank difference is sometimes too big (or even unranked), and I can't find a match without meeting a player from another region. I mean, it's good and all to meet a player from another region, but I can't communicate.
As for the champions, I think it's still pretty balanced somehow. Maybe a bit nerf for Gragas would be nice. His burst damage is too much. Then, a bit buff for the less-picked champions like Singed, Tryndamere, Aurelion, and Varus would be nice. It would give more variety in the draft.
Wild Rift Update: New Regions
Christmas is coming early in EU for LoL fans and MOBA enthusiasts. Riot has announced the dates for its service expansion to nine more locations. Wild Rift Open Beta will expand to Vietnam, Oceania, and Taiwan on December 8th. Then, continuing to Europe, Turkey, Russia, CIS, Middle East, and North Africa on December 10th.
Wild Rift has been hitting hard on the esport industry. This game is only a few months old, but some organizations are already considering making rosters for future Wild Rift tournaments. Japanese telecommunications company, NTT DoCoMo, have even announced that they will hold a Wild Rift pro tournament in 2021.
The big update will likely come in the same date as the regional expansion. So, what do you think about the update? Tell us about your experience with LoL: Wild Rift so far.