The nine episodes presented in Arcane Season 1 made many people curious about Arcane Season 2 of the series, even those who don't know the game. So, of course, this is one of the great achievements for Riot Games and Fortiche Productions.
As a result, Riot Games has now confirmed that The series is currently in production. So, do you want to know how it's gonna be? Let's check it out!
---
The Arcane Season 2 CONFIRMED by Riot!
Arcane's official Twitter account with a tweet "is now in production," revealing a teaser for the show's Series. Moreover, In the teaser, the voices of Arcane Season 1 can be clearly heard, which implies that the next season will continue the story of the first series.
---
Range of Producers, Crew and Staff On the Arcane Season 2 is Similar With The First Series.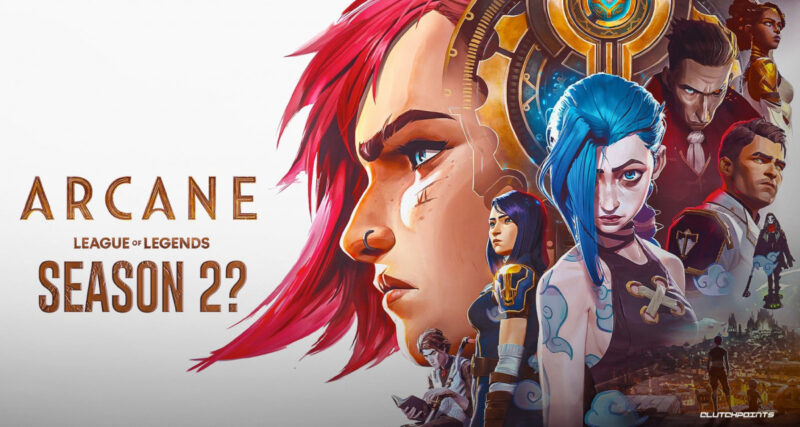 Fortunately, by the successful first season of Arcane, Riot Games and Fortiche have brought back a crew familiar with the arcane from the first season. The Arcane Season 2 will be produced by Christian Linke, who also serves as co-creator with Alex Yee.
The producer from Riot Games is Marc Merrill and Brancon BeckThen. Jane Chung and Thomas Vu will be back to produce the series. Moreover, all voice actors have already confirmed.
---
The Series Will Not Released in 2022
Riot Games CEO Nicolo Laurent said that there is good news and bad news regarding the Second Season of Arcane. The good news is that the process of making Arcane for the Second Season won't take 6 years as they did for the first Season. But the bad news is that Second Season will not be available in 2022.
But many fans say that Riot Games and Fortiche Productions don't need to rush to work on the Second Season of Arcane. It happens, so the fans see the Netflix series still present outstanding animation quality.
So who can't wait for the continuation of this cool animated series? You can now watch nine episodes of the first season of Arcane only on Netflix!