Epic Games has been updated for the Fortnite weekly challenges. The 8-ball vs Scratch comes with many tasks. One of them is to search the hidden gnome between Fancy View, a wooden shack, and a big house in Fortnite.
If you don't know where to find it, let's check the hidden Gnome Fortnite location guide below.
Where to Find Gnome in Fortnite?
The challenge tells us where to find the hidden Gnome. It can be found between three different locations: Fancy View, Wooden Shack, and A Big House. The hint maybe not too clear, especially if you're not familiar with the maps. But, here's all the different place can be found.
Three places that mentioned in the challenge are on the westernmost of the maps. The first place, Fancy View is located at the edge of the sea, southwest of Sweaty Sands. If you want to go to other places, head directly to east and southeast and you'll find a wooden shack or a Big House. The hidden gnome most likely presents on these three locations.
You can see in the image below: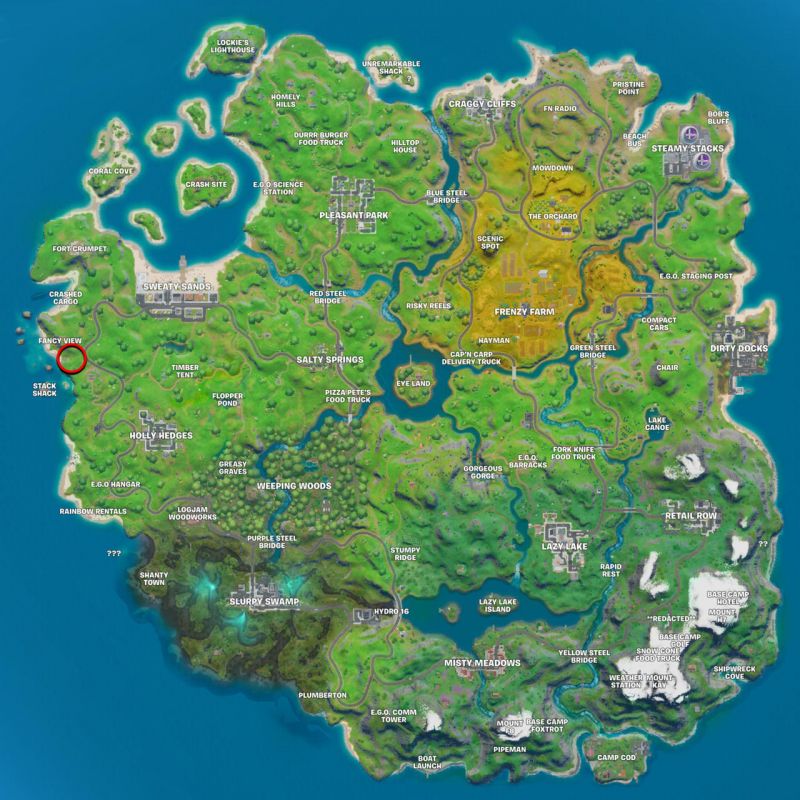 How to Complete the Challenge
After finding the location, you've to climb the hill between the three locations. Then, see the gnome once you approach. Next, search and you'll clear the task. Also, completing the mission gives you some XP and unlocked another challenge to do.
---
So, that's the hidden Gnome Fortnite location guide. We will back to give you any other Fortnite tips later. Stay tuned on Wowkia to get more game news.