Little Nightmares II has been officially unveiled. And it's giving us a glimpse into the frightening evil that lurks in this new sequel. The sequel to the 2017 horror platformer Little Nightmares was announced at last year's Gamescom event. And there's no further information from developer Tarsier Studios since. Thankfully, it seems development is moving along at a brisk pace, considering it's only a few months to the release date.
The new gameplay trailer gives us an idea of some of the nightmares that you'll encounter in Little Nightmares 2, and indeed, it's the sort of material your mind can only cook up in the middle of a deep sleep. All manner of traps stand in your way to reaching the Black Tower, not to mention giant dolls, severed hands, and a terrifying Slenderman-type figure stalking you as you play the game. Little Nightmares 2 is truly the stuff of nightmares.
Little Nightmares II Gameplay Trailer
The game will let players take control of Mono, a young boy trapped in a distorted world. Original protagonist Six will also be present, but she'll be relegated to an AI-controlled partner role this go-round. Players will have to bond and work with Six to solve puzzles, discover the world's grimmest secrets. And escape its monstrous inhabitants, such as the horrifying Hunter and the grotesque Teacher.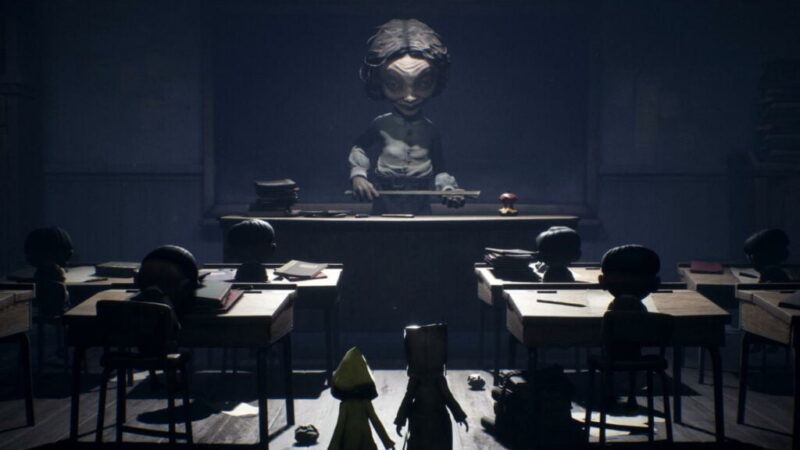 "We are really excited to finally be able to show more about Little Nightmares II, a year after the announcement at Gamescom 2019", said Lucas Roussel, Producer on Little Nightmares II. "We wanted to spend more time on the game and give it even more love, so we could create the best possible experience to delight our passionate fans."
Little Nightmares II will be available on February 10 2021 for PlayStation 4 and Nintendo Switch. Then, February 11 2021 for Xbox One and PC via Steam. The game will also be available later in 2021 on PlayStation 5 and Xbox Series X. And a free upgrade will be possible for those who already own the title.