All rumors that said the next Watch Dogs game will set in London now have the clear answer. Ubisoft has announced the next game, Watch Dogs: Legion, at E3 2019. And yes, it is London.
As the name says, players will assemble a mass group to free London from massive government surveillance. Ubisoft said the game set in the future London, where people's lives will be monitored by hundreds of CCTVs, drones, corrupt mercenaries, and mafias. All technology will use ctOS, Central Operating System.
Play all the characters in Watch Dogs: Legion
Once again, Dedsec hacker group will fight the system and the government behind it. To build the resistance, now players can recruit all NPCs in the game and also play as them.
So, that means no NPCs at all. What about the story? Ubisoft said all characters will have their own story and abilities based on their background in the game. The quest is to recruit all people with special abilities in London to join the resistance and become the hacker group member who can use only their smartphones to hack everything.
Sounds interesting, right? But how can we play all of the characters at once? Ubisoft has showed it with the gameplay video they had recently released at E3 2019.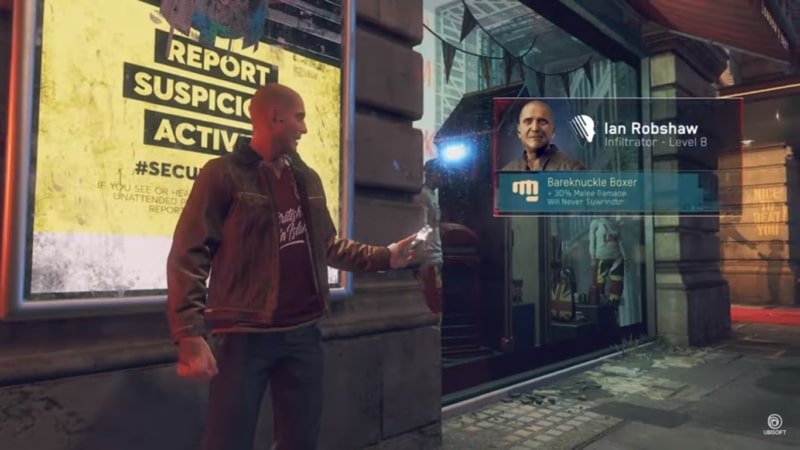 The first character will be Ian Robshaw, a bare-knuckle boxer. His background in bare-knuckle boxing will give him unique abilities based on that. And the skills will get higher as the level increases.
You can recruit all unique characters in to complete your missions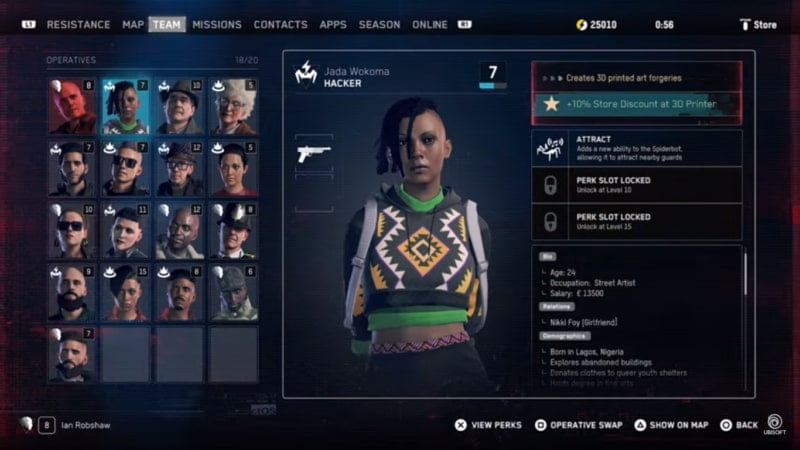 You can recruit every character that suits your need to accomplish every mission. When he dies, you can choose another character you have. But the number of characters you can recruit on one mission is limited.
Watch Dogs: Legion will be available for PlayStation 4, Xbox One, and PC on March 6, 2020. Ubisoft also assured that this game will also be available for Google Stadia. It supports 4-player co-op with progression sharing like The Division 2.