She-Hulk is one of the next Disney Plus shows coming soon. She-Hulk: Attorney at Law will introduce many characters besides the main character, maybe other secret characters that have not been revealed there.
One of the many surprising things was when Charlie Cox's Matt Murdock also joined in. Good things for those of us who love the MCU also got a hint when She-Hulk director Kat Coiro also promised that there were "some big surprises coming to fans regarding the fourth wall," meaning that references to the real world and other MCU characters could happen.
Ghost Rider Will Appear?
Now, a new Easter egg discovered by fans could tease the arrival of the famous Marvel hero from the comics. In the latest She-Hulk: Attorney at Law feature posted by Entertainment Tonight, One Take News reveals an interesting Easter egg that could tease Ghost Rider's arrival in the MCU.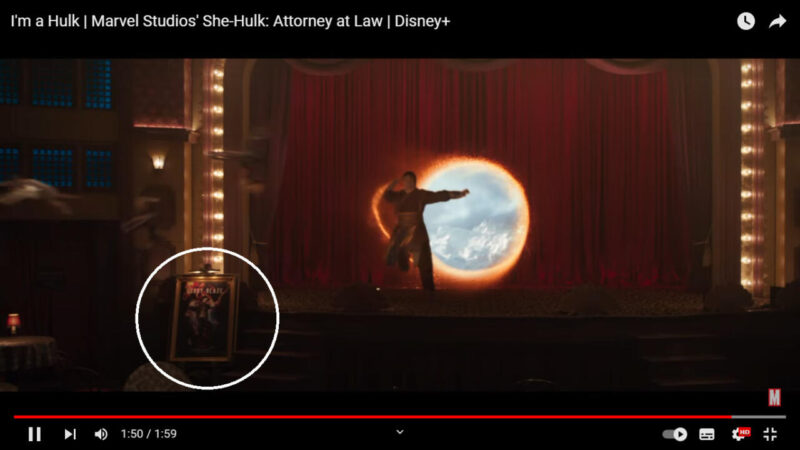 At the 1:50th minute of the video, a poster showing the would-be Ghost Rider Easter egg can be seen as Wong battles an unknown threat. The poster appears to go by the surname, "Blaze," in reference to the original Ghost Rider from the comics, Johnny Blaze.
However, the first name doesn't seem to have enough letters to fit "Johnny" in it, but it appears to be a mixed name of Donny Blaze, which would combine the name of the third Ghost Rider, Danny Ketch, with Johnny Blaze.
In Marvel Comics, Johnny Blaze is a motorcycle stuntman and entertainer turned Spirit of Vengeance. While Danny Blaze is definitely not the MCU's Ghost Rider, it's possible that this could be the first hint of the character's arrival in the MCU. If this is just an easter egg for the next movie, that's fine, but what if it's a hint for that character? Hopefully the best choice there.