When it came to their leading heroes, Marvel began with mostly men; the only female superhero found in Phase 1 was Black Widow (Scarlett Johansson), and she was kept as a supporting player.
Over the years, the MCU has indicated its intention to open the franchise up to more female heroes. Last year, they released their first female-led movie with Captain Marvel, which starred Brie Larson as the extremely powerful Carol Danvers.
Phase 4 looks to feature even more female-focused projects like Black Widow, She-Hulk, and Ms. Marvel.
A-Force Will Appearing in MCU
Endgame's A-Force scene came at a pivotal point in the final battle against Thanos (Josh Brolin). In order to get Captain Marvel across the enemy-strewn battlefield, every single female hero present in the fight united to protect her.
This includes Scarlet Witch (Elizabeth Olsen), Valkyrie (Tessa Thompson), and the Wasp (Evangeline Lilly). In the comics, the A-Force is an all-female Avengers team, and that one quick scene in Endgame seemed to indicate Marvel is interesting in making a movie about them.
At the very least, they're very interested in promoting their female heroes, as evidenced by this new image. As Comic Book Movie notes, Marvel has all the women featured in the A-Force moment on the cover of their special 2021 calendar. Check it out in the space below.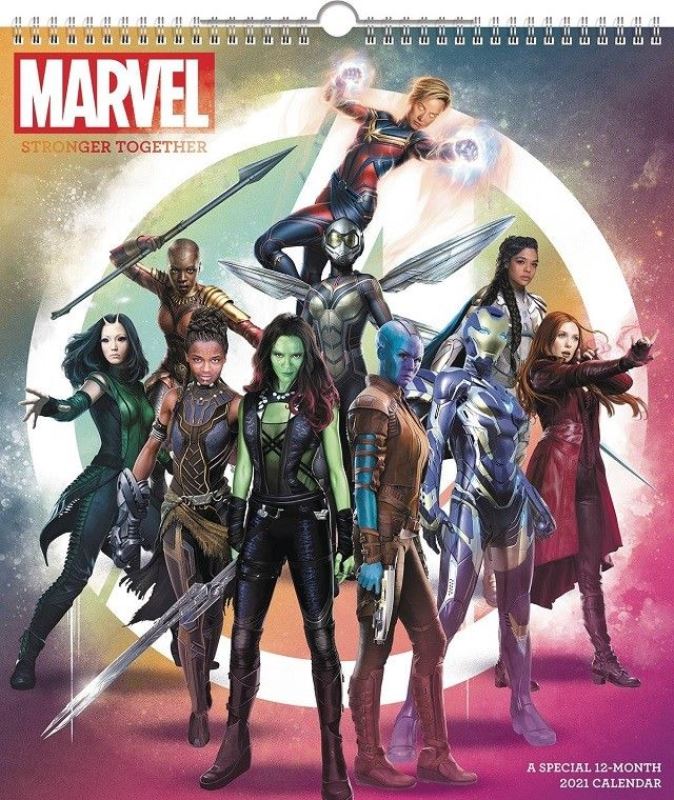 In a way, this promo art is remarkable because it just might be among the first times a piece of Marvel promo hasn't featured a single male hero. On the other, it's hard to get really excited about it because an A-Force movie hasn't been announced yet.
But let's say the A-Force solo flick will finally included in one of the MCU's phases, will you all watch it?