Marvel Cinematic Universe Hulk actor Mark Ruffalo tried to talk Marvel Studios out of casting him. As fans know, the actor wasn't the franchise's original green rage monster, as that was Edward Norton, who starred in his own standalone film during the universe's early years in Louis Terrier's The Incredible Hulk.
Norton's stint was, however, one and done as he wasn't asked back to reprise the role in Joss Whedon's 2012 film, The Avengers.
There have been different reports about why Marvel Studios decided to replace Norton as Hulk, but it sounds like it all boiled down to creative differences between the actor and the company.
Throughout the years, Norton has been vocal about his side of the story, while Marvel's one and only statement regarding the recasting explained they're looking for "an actor who embodies the creativity and collaborative spirit of our other talented cast members."
Regardless of the case, Ruffalo was brought in to take over the role as the dual personality hero.
Not Sure for as Norton Replacement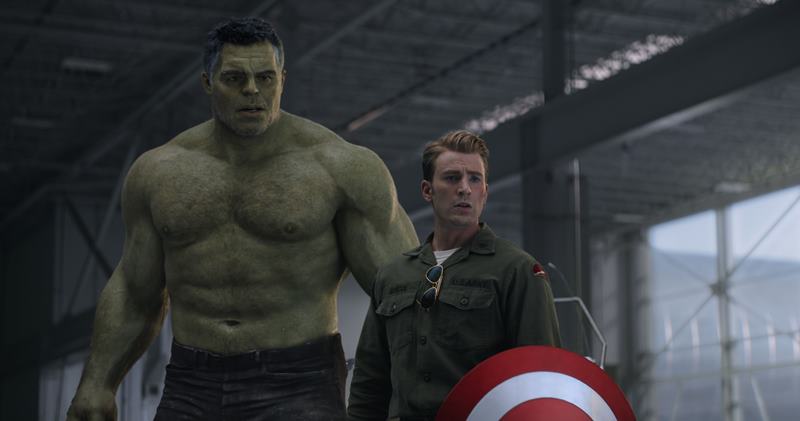 Since debuting in The Avengers, he's reprised the role four more times (excluding cameos) with his latest outing in last year's Avengers: Endgame, but there was a time that even the actor wasn't sure if he was up for the challenge of playing the Hulk on the big screen.
Ruffalo recalls his early conversations with Marvel Studios about potentially playing the Hulk in the MCU,
"I did try to talk them out of casting me. I said, 'I don't know if I'm the right guy, I've never done anything like this.' Between Joss and Robert, they were pretty convincing that I could do it.
I was scared. I was really scared. I'm still scared. The technological aspect of it makes it really hard to work that way. I struggle with it all the time. But my motto is make fear your friend. Just keep pushing yourself into those places where you feel scared or challenged."
Still Nervous During Comic-Con 2010
It was announced during San Diego Comic-Con 2010 that Ruffalo would officially be playing the MCU's Hulk as part of Marvel Studios unveiling the complete main cast for The Avengers. It was clear then that Ruffalo was quite nervous which, something he's previously admitted in the previous years.
While shying away from a gig with the successful franchise may seem odd for some, Ruffalo isn't the only one who was initially skeptical about signing up for the MCU. Both Chris Evans and Brie Larson have been vocal about taking on Captain America and Captain Marvel respectively for various reasons.
Now, fans can only be thankful that they ultimately changed their minds and took their roles. So, how do you think about this fun revelations guys?