After Doctor Strange: In The Multiverse of Madness, Marvel fans have asked about Wanda future in MCU. Is Wanda dead or not? Regarding this, Marvel Producers responded about the future of the MCU for Wanda, aka Scarlet Witch.
"The MCU is now rebuilding the universe after the Infinity Saga ended in Avengers: Endgame. Kevin Feige and his team have laid the groundwork for the next big storyline, and based on how things are shaping up in the franchise, it likely has something to do with the multiverse."
Elizabeth Olsen Wants Great Changes for Future Marvel Appearances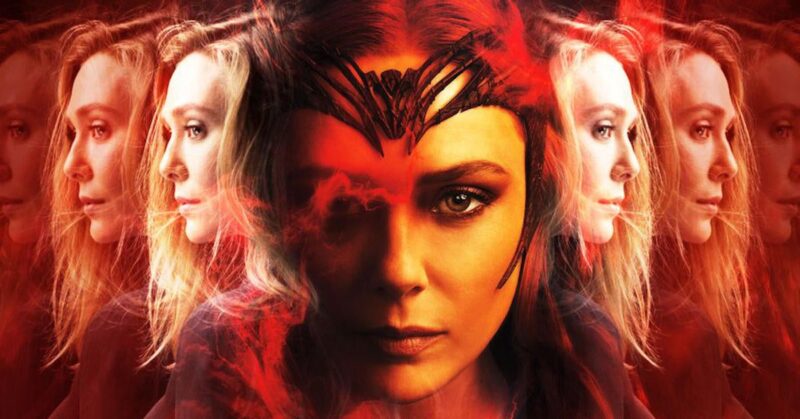 Elizabeth Olsen joined the MCU in Avengers: Age of Ultron, in her first debut, she only played a supporting character. This disappoints many Marvel fans, considering that Wanda Maximoff in Marvel Comics is very strong.
However, after the end of the Infinity Saga, Marvel began to give an essential role to Wanda by turning her into Scarlet Witch. Until his death at the end of Doctor Strange in The Multiverse of Madness.
For those who are still asking whether or not Wanda survived the events of the film directed by Sam Raimi. Marvel producer Richie Palmer is happy to hint that Scarlet Witch will keep moving forward with the MCU.
Wanda Future in MCU
While doing audio commentary for Doctor Strange in the Multiverse of Madness, the Marvel producer discussed Wanda future in MCU. He reiterated Feige's earlier comments about Doctor Strange being the Phase 4 anchor for the MCU, but Wanda would be the "jewel in the crown."
Through Rotten Tomatoes, Elizabeth Olsen sat with Fandango to discuss Wanda Maximoff's future in the MCU after Doctor Strange in the Multiverse of Madness. He said that Wanda Doctor Strange 2's journey ended the way it "should have ended." But he's also shown while pointing out hints about his continuation in the MCU.
Olsen later reiterated that as long as "good stories to tell," he would be willing to return to the MCU.
---
There is still great hope for Wanda Maximoff aka Scarlet Witch, to return to the MCU. Although hopefully, the information can be helpful, if there are questions or other things you want to tell, you can write them in the comments below.