Look, we all knew that the best and very successful wrestling entertainment promotion, World Wrestling Entertainment (WWE) FKA World Wrestling Federation (WWF), have released more than 20+ games that we have all enjoyed & loved.
But as classic as WWF The Arcade Game (1995) was or as memorable as No Mercy was (2000), still there ain't no doubt whatsoever that THQ's Smackdown series will always be the best one.
Not only is because of its much, much better graphic or its comfy control, these series are always having a freakin' innovative yet enjoyable mode / gameplay ever. Thus, it make us even as a non WWE fan, really freakin' enjoy to spend hours and hours just to explore all of its gameplay mode, or just to play its regular exhibition.
And although technically these series still continuously released (under WWE2K banners), again like i said before, the Smackdown classic series still the best in everything.
Having said that, well let's now take a look and trip down to memory lane by re-ranking 10 of its best and finally find out, which Smackdown's classic that truly the King of its gaming ring. Keep in mind that this list, is a Subjective one.
10. Smackdown VS RAW 2008 (2007)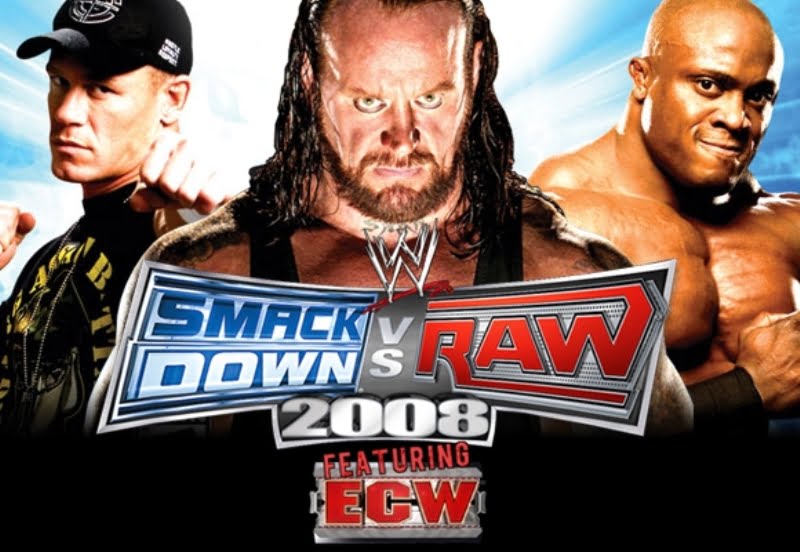 WWE's 2005-2007 seasons is a quite great modern seasons for the company. Not only they pushed the "Ruthless Aggression" era further, but WWE also revived the old "friendly" rival competition, Extreme Championship Wrestling (ECW).
Although this revival later proven as a failure, but at least this gave both THQ a chance to introduced us to the former Paul Heyman's promotion. And because of this, for the first time ever, we're finally can choose the ECW's legend such as: Tommy Dreamer, Sandman, heck, even that crazy SOB, Sabu,
But despite that, as an overall, SVR 2008 still can't beat the greatness of its 2 predecessor (Smackdown VS RAW 2006 & Smackdown VS RAW 2007).
But at least, this installment gave us a much detail and realistic General Manager mode and different fighting style options such as: Powerhouse, Showman, Hardcore, Dirty, Brawler, High-Flyer, Submission and Technical which can be applied to its wrestler.
9. Smackdown VS RAW 2011 (2010)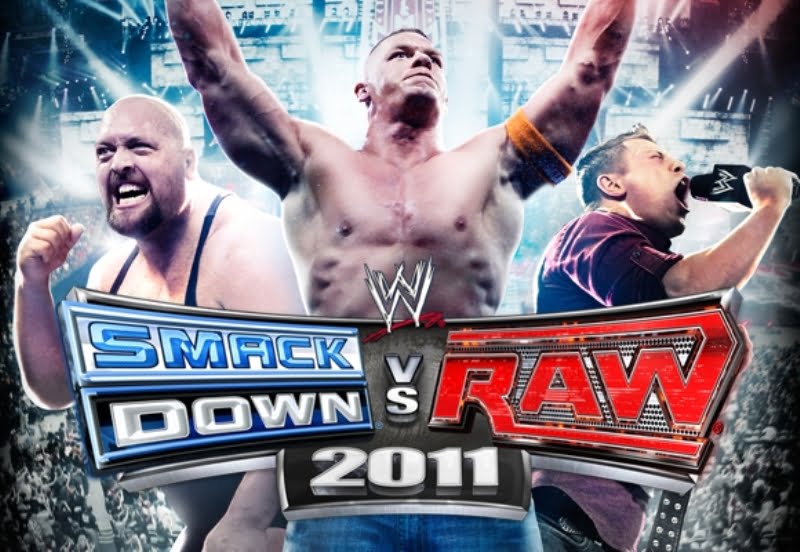 After the disappointment that we got from Smackdown VS RAW 2009 (2008) and Smackdown VS RAW 2010 (2009), it is no wonder that when this game announced, we all felt so "afraid".
We're afraid that this new installment would yet another disappointment. But fortunately SVR 2011 is much much better than those two.
Not only the Road to WrestleMania mode more interesting, but also this installment introduced us to the hybrid of General Manager – Create a Pay Per View Mode: Universe Mode.
And no surprise there that the new mode, has become the fan favorite to this very day.
8. Smackdown VS RAW (2004)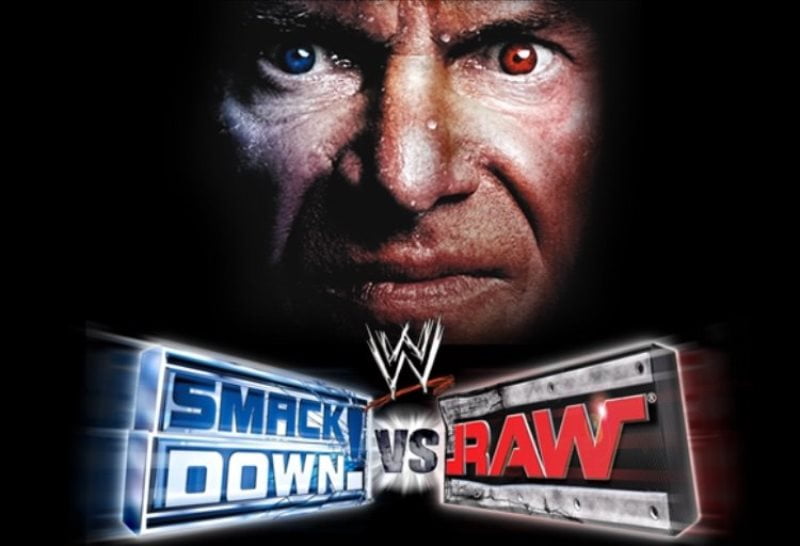 The first WWE game under "RAW VS Smackdown" banner. And also first ever, we could be a "loyalist" to one of the TV program brand which included the ability to customize our start menu with either RAW or Smackdown design palette.
This installment also introduced "Clean / Dirty" meter concept and our favorite "pervy" matches ever: Bra and Panties. But despite those awesome features and its quite sick graphic, unfortunately this game didn't have a GM mode.
Also, the overall gameplay itself just simply felt very flat and boring. No wonder this game is very forgettable.
7. WWF Smackdown: Just Bring It! (2001)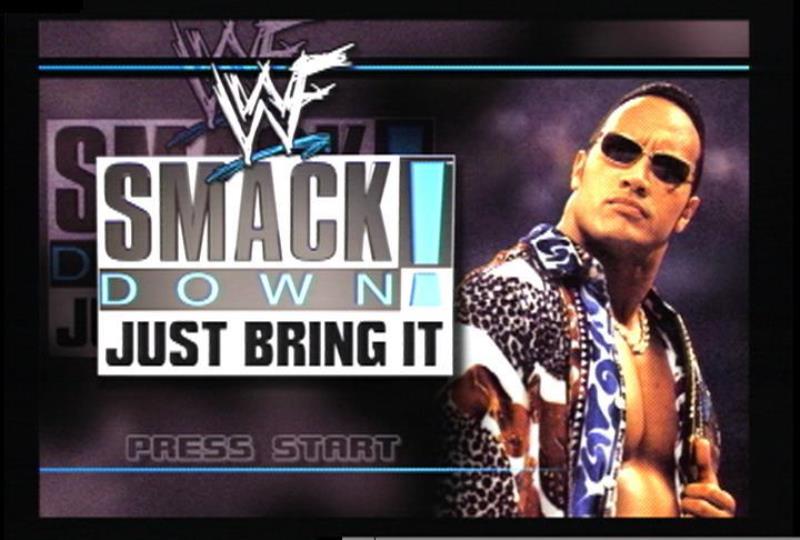 Or here most Indonesian gamers called it: "Smackdown 3", Just Bring It! was not just the first transitional WWE game from Playstation 1 to Playstation 2, it was also the last game under "WWF" banner.
And overall, the 3rd game was indeed a much bigger improvement (well it is a PS 2 game after all, duh!). The 3-D graphic way smoother and also finally, the wrestler's entrance is looking very realistic.
No longer the video entrance separated from the surround arena. Like i said, just like we've seen everyday on TV. The season mode also way varies and way branching. I don't know man, for me, this game just felt more "grandiose".
6. WWF Smackdown! (2000)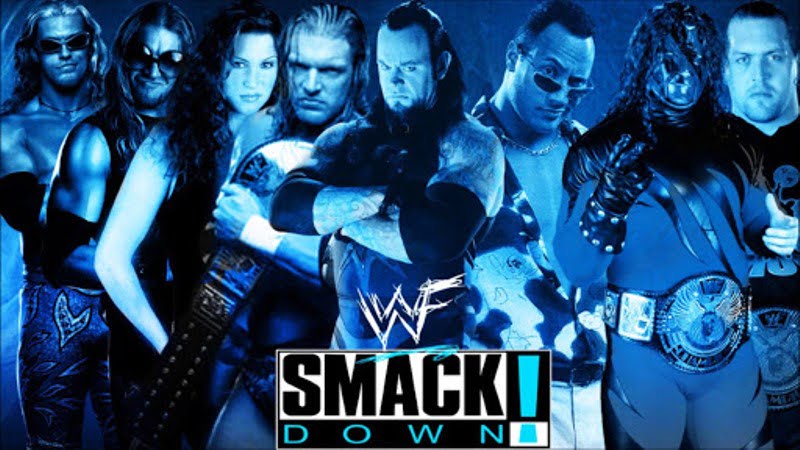 The first ever WWF Smackdown game. And when it released on March 2000 (almost late 2000 here in Indonesia), the Smackdown TV program just started its boom!
So no wonder this game became an instant hit. But that's not only reason. The gameplay mechanic of this game is a perfection. You're now could execute the finisher by just pressing 1 button (L1).
Back then (WWF old games) if u wanted to execute Tombstone Piledriver or The People's Elbow, you have to press a button combination (just like Mortal Kombat or any other fighting games).
The rosters were also as impressive AF. Well duh, no wonder it was released during the heights of "Attitude Era". Other modes such as: Create a wrestler (superstar) and Create your own PPV, were also a nice addition.
The point is that WWF Smackdown! is the pioneer of modern wrestling games.
5. Smackdown VS RAW 2006 (2005)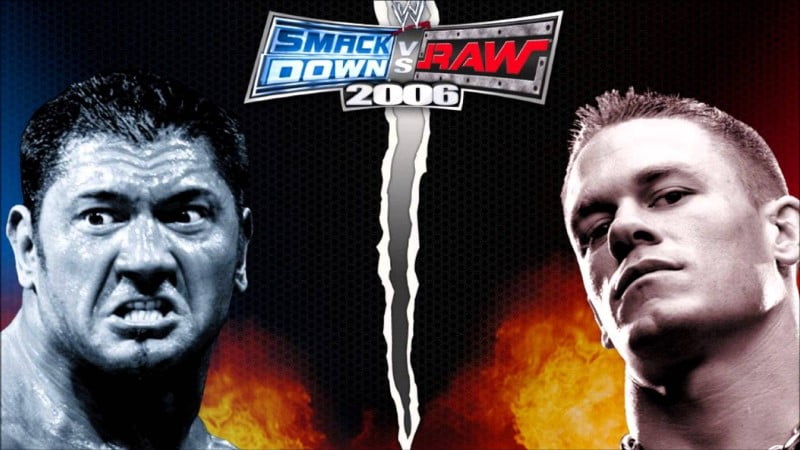 The sequel of Smackdown VS RAW gave much improvements here and there. Not only the in-ring gameplay became more realistic (you really feel like John Cena), it also introduced us to the two new modes: Create an Entrance and General Manager Mode.
And like we all knew, the GM mode just became an instant hit. Well no wonder. I mean don't we always wanted to be the creative booker or Vince McMahon himself who always setting up matches for each program, hiring and firing wrestler, dealing with stressful wrestler who rarely got booked or any other managerial office stuff?
Yeah, yeah it may be a damn weird obsession, but hell it is a lot of fun to become one.
4. Smackdown VS RAW 2007 (2006)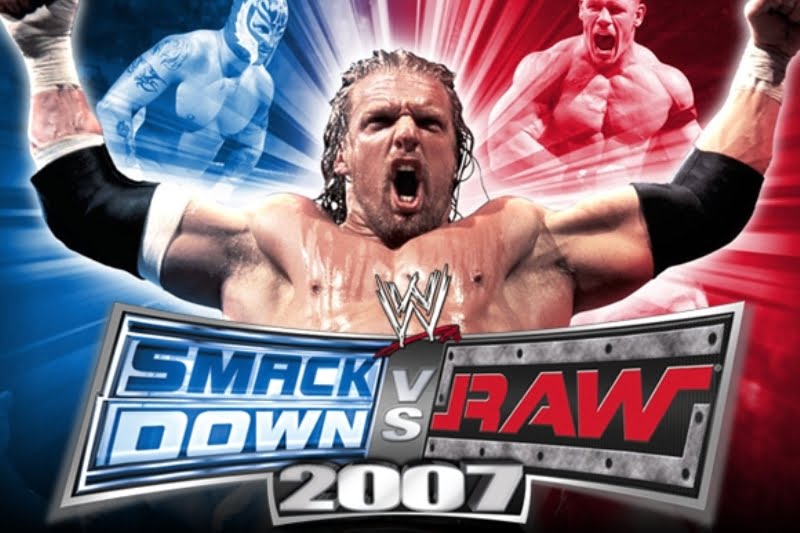 Actually Smackdown VS RAW 2007 just a slight improvement from Smackdown VS RAW 2006.
But still, some of those improvements made the game much much better than the previous entry. Here we could create much more in its create mode which included, adding and customizing the belt's middle spinner which like we all knew, this feature was inspired by John Cena's spinner belt at that time.
The fighting system was also way realistic than before. We're started to not be able to lift the much bigger wrestler if we're play as a lighter wrestler such as, Rey Mysterio.
We also have to build-up the finisher momentum before slamming our opponent in Table match, and most importantly, the GM mode is way bigger and funner than the previous. All & all, for me, SVR 2007 is much better than SVR 2006.
3. WWF Smackdown 2: Know Your Role (2000)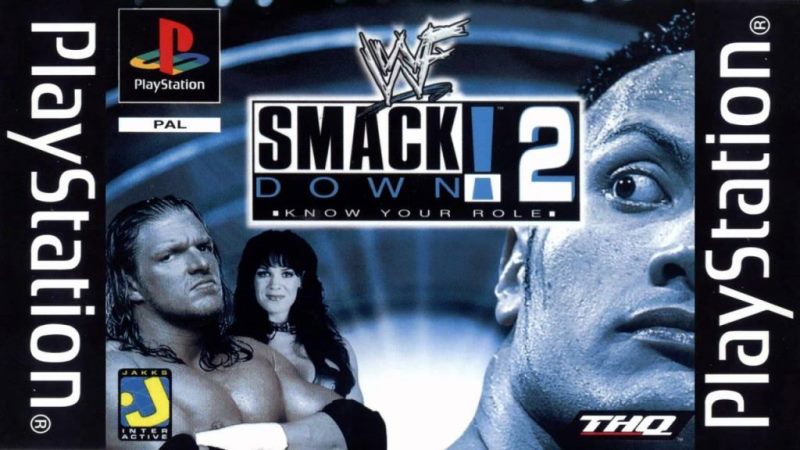 We always heard a sayin' in the entertainment industry that the sequel will always be better. And the aforementioned can also be said for Know Your Role!
OK, the graphic engine probably didn't got a quite significant overhaul. But the gameplay, THE GAMEPLAY! Just way fast-pace beat em' up aracade style. And this significant overhaul made us really-really addicted with this game.
I still remember perfectly during my junior high year. After school, turn on the console, and just play this game till' my brain pops-up (yeah that's just a disgusting metaphor but anyway you get what i'm sayin' right?)
Plus this is the first Smackdown game that had a damn amazing create modes and one of them, is the create PPV mode which is just a fun time to spend for hours and hours. The point is, WWF Smackdown 2: Know Your Role is just one of the best WWE game ever.
2. WWE Smackdown: Shut Your Mouth! (2002)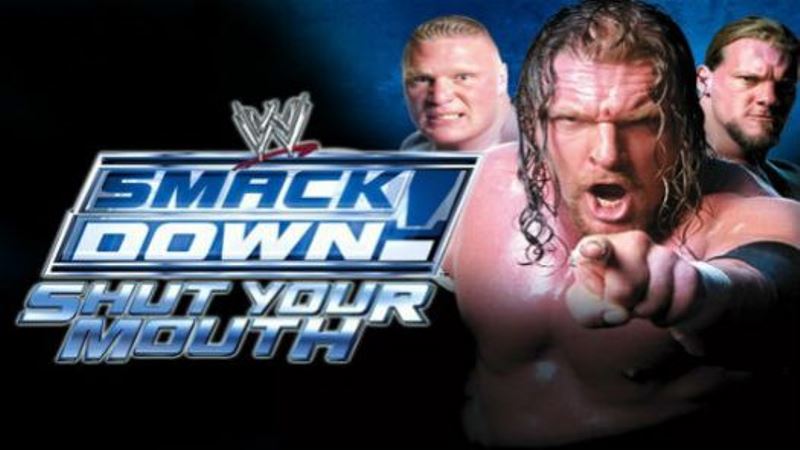 After Just Bring It! most fans at that time already quite boring. I mean, yes Just Bring It! gave fans a quite significant overhaul both on its graphic visual and gameplay (well of course, it was a from PS 1 to PS 2 installment).
But overall, the game just felt stagnant / flat. Thus when this 4th installment announced, expectations indeed quite high. And fortunately it well-delivered.
Graphic wise, maybe looked a bit cartoon-ish, but gameplay wise? It was a freakin' improvement. Not only the pacing felt way faster and lighter, but also the season mode itself made us felt like we are Booker T or The Undertaker.
What i mean by that is for the first time, we could freely roaming around the backstage area and interact with fellow wrestlers / superstars. We can just talk to him / her or we can start a new rivalry with him for a while.
And most importantly we could go to GM's office (depending on what show we choose) and we could request a title match although, it depends on your point status. If my memory correct, if you wanted to challenge the secondary title (U.S / Intercontinental) your point status must higher than 40-50.
And that concept later would be perfected at the fifth game which we will talk about it in a sec. The point is, Shut Your Mouth! It is simply a fun ride WWE game ever. If you haven't played it, please just give it a try ok?
1. WWE Smackdown: Here Comes the Pain! (2003)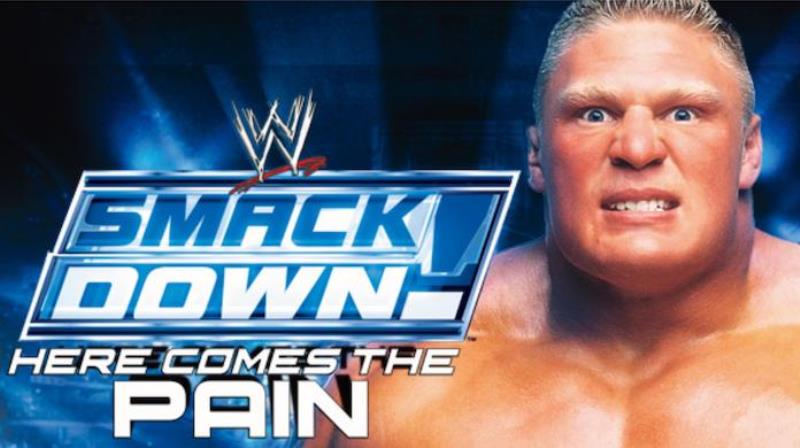 Well are you all surprised? I don't think so. Because Here Comes the Pain, indeed the best classic WWE Smackdown installment and better yet, the best modern 3-D wrestling game that ever made.
Why? Well first of all, the 3D visual in this game is damn realistically gorgeous. The graphic really looking way beyond the video game graphic engine capability in that era (remember this game released in Playstation 2).
The roster filled with a very balance of the current superstar (at that time) and its "Legends". But the ultimate goodie of this game is the improvement not only on its customizable department but also, on its backstage roaming which the concept, firstly introduced in Shut Your Mouth!
And the season mode is way more realistic (WWE TV-ish). You don't have to compete in every week TV program or every Pay Per-View. If you got booked you will wrestle / have a match, but if you don't, well you don't or, just have a one exhibition standard match with lower card superstar.
All & all, Here Comes the Pain is the most realistic WWE game to this very day. And most of us indeed really (i mean really) scratching our head with the fact that the current way modern console, can't produce a wrestling game like this anymore.
I mean most current console's graphic already way smoother, way realistic, but strangely we still get a WWE installment that have a glitchy – early PS 2 game graphic looking (yes i'm talking about you WWE 2K20!). I mean WHY MAN WHY?
So guys, there you have it! The 10 best WWE Smackdown classic games that ever released. Which one is your favorite?