As the teaser earlier this week, Fortnite: Chapter 2 Season 4, bringing a Marvel universe of heroes, villains, character skins, weapons, and new challenges. Downtime for Fortnite Chapter 2 Season 4 will begin on August 26 at 23:00 PDT or August 27 at 2:00 EDT / 7:00 BST. It's a bit earlier than the previous updates. For significant new seasonal updates, downtime typically lasts a handful of hours. It all depends on whether there are technical issues in the rollout. But it is a safe bet that Season 4 will be live by 3:00 PDT / 6:00 EDT / 11:00 BST at the latest.
With Galactus threatening to devour a new world, the new season of Fortnite dubbed The Nexus War, sees a new set of Marvel characters arrive to fight against him and be unlocked in the new Battle Pass including:
Thor
Iron Man
Storm
Doctor Doom
She-Hulk
Mystique
Groot
Wolverine
It gaining the traction firstly when the official Fortnite Twitter account posted emojis. Those emojis are representing a hammer, a lightning bolt, and a rainbow. Players have interpreted as relating to Thor (his hammer, his powers, and Asgard's rainbow-colored Bifrost)
Check out the launch trailer for the new season of Fortnite Chapter 2 here:
Each of the characters has their own special quest so they will unlock a built-in Emote related to the hero or villain. The Battle Pass features 100 unlockable rewards and including new items with plenty of Marvel-related. New Marvel-themed superpowers can be adopted in battles, like Doom's Arcane Gauntlet, Groot's Bramble Shield, Silver Surfer's Board, and more to come in the new season. Also, there will be introducing new weapons like the Stark Industries Energy Rifle.
And new locations, both currently added and more to come, feature a Marvel twist, like Doom's Domain, Sentinel Graveyard, and more. And as you can see from the season's first look, it looks like you'll have a Helicarrier to call home, too, as it appears to be the new Battle Pass hub for players.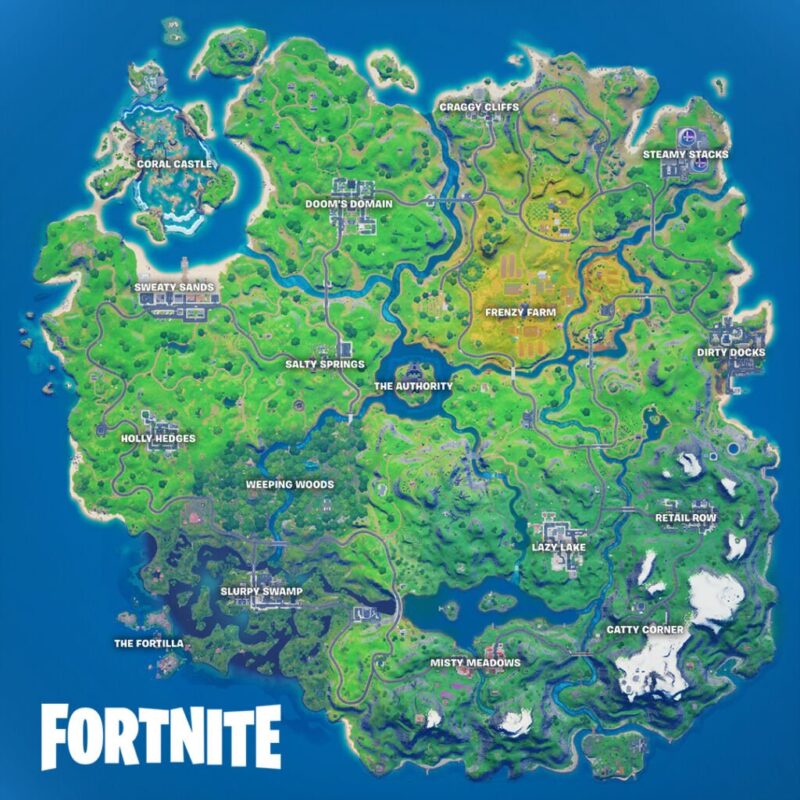 The Fortnite Chapter 2 Season 3 end date is upon us. And with it, the promise of untold numbers of new Fortnite skins. I hope you're all ready.