Don't want to be left out of the other games, Call of Duty: Modern Warfare also presents a winter holiday season event. In this new update for the game, there are some fun holiday-themed maps, easter eggs, and game modes.
The most popular game mode this season is the Snowfight Gunfight variant which you can play on the Winter Docks map. Besides, players are allowed to pick snowballs to injure enemy players. In rare cases, players can find one-hits killing yellow snowballs.
This time, Wowkia will give you a tutorial on how to get Yellow Snowball at the Call of Duty Modern Warfare.
How to find a Yellow Snowball in CoD Modern Warfare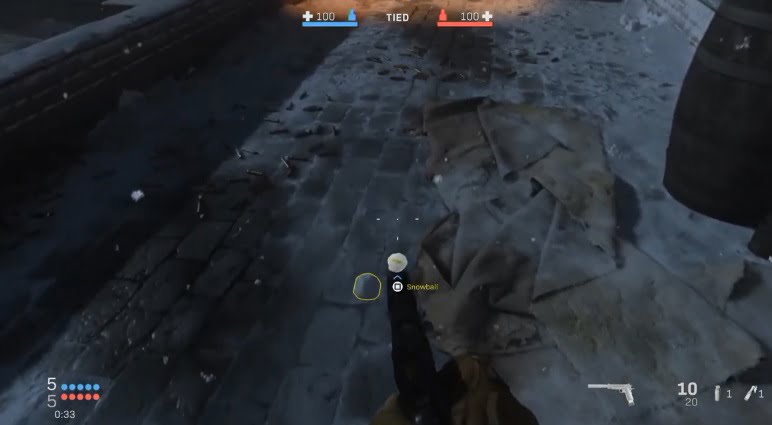 The Snowfight is a game mode where players throw snow at each other to get points. Infinity Ward tries to add something new to this game. Players can pick up snowballs in this mode as ammo. Normal snowballs have been described with a bright white color. You can find it on a surface such as a wall or a floor easily.
However, this special yellow snowball is quite hard to find. Snowballs will be described in bright yellow lines. This object is included in one of the easter eggs, you should pay more attention when looking for it.
---
The players have asked the developer to add more easter eggs to this game. There are more than 30,000 players who asked Santa to also release four different maps from the old game. We will let you know if they have given your request.