Fortnite 2 has got many new updates during Winterfest. The anticipated Split screen option finally added to the battle royale. The option allows you and your friend to build and get kills to side by side.
For your information, Split screen only available on Xbox and Playstation 4. This feature still is the early stages of testing, so Nintendo Switch, Mobile or PC players didn't get the option yet. If this feature is complete, surely it will be released at least on PCs and Switch.
So, Wowkia will give you tutorial split-screen in Fortnite on Xbox One and PS4.
How to Use Split Screen in Fortnite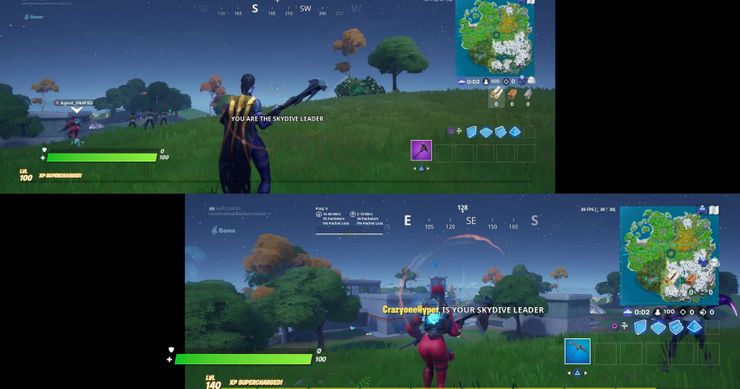 The feature only works for duo or squad. When you play with your friend, log into the game and connect a second controller. You can queue and when you find the match, you'll see a prompt on the screen. The system will be asking you to hold a button on your controller. For PS4 players you just need to hold X and Xbox player can hold A. Then, the second player should appear on the screen.
You will get many benefits if you play co-op mode using a split-screen. If you want to look your mate or who's he shot, just need to slight your head to the side. Of course, this method more effective than when you communicate with the headset.
---
So that's how to use split screen in Fortnite. We say again, this feature is only available on PS4 and Xbox. Will you try to use this feature? Don't forget to comment below.