Are you a user of a bolt-action sniper weapon called PELINGTON 703 in the Call of Duty: Warzone game? If so, you should know the best loadout for PELINGTON 703 in this article which will make your weapon even stronger.
By using the best loadout in this article, you will get better at using the PELINGTON 703 sniper weapon on the battlefield. Not only that, this loadout can also adapt to each map.
So, don't worry if you think that the loadout for PELINGTON 703 only applies to a few maps since basically this weapon is a bolt-action sniper that will allow the user to kill the opponent with one shot.
However, to be able to kill your opponent in one shot, you are required to land the bullet on the chest or head. That way, the opponent will die instantly. However, if this is a squad match, of course the opponent you have shot will knock first.
Best Loadout for PELINGTON 703 in Warzone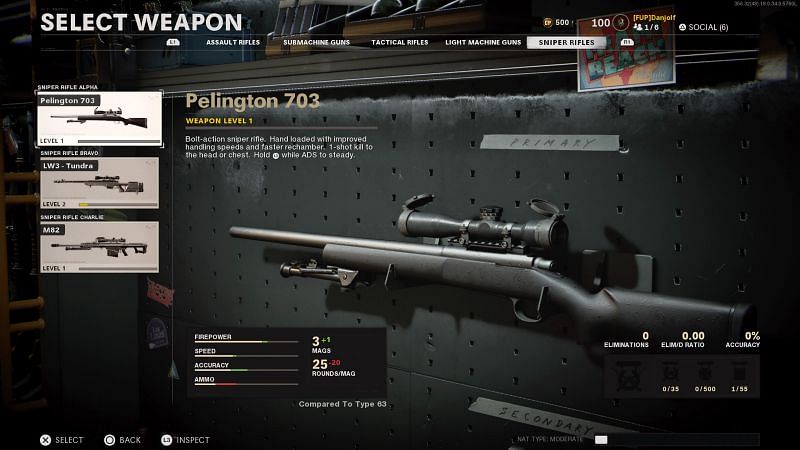 Okay, if you already understand more or less about the PELINGTON 703 weapon that is often relied on by various people in the Call of Duty Warzone game, let's discuss the PELINGTON 703 loadout!
PELINGTON 703 Best Loadout
Muzzle: Wrapped Suppressor
Barrel: 27.2″ Combat Recon
Optic: Royal & Kross 4x
Underbarrel: Bipod
Ammunition: Fast Loader
As you can see, the loadout above is indeed used to improve weapon handlers. With this Best loadout for PELINGTON 703, you can kill enemies with clean kills. Besides that, you can also use this loadout in Call of Duty: Black Ops Cold War Multiplayer mode. If you ask the players in the game, they will definitely say this loadout is indeed the best loadout that can be used for PELINGTON 703.