GI's 1.3 update is right in front of our eyes. The new event and banner will roll out on Wednesday. On this update, I guess it's fair to say that all eyes are on the new char, Xiao. He is the center of the Lantern Rite Festival in 1.3.
Xiao's promotional wish will start alongside the update on February 3rd. According to some beta tester, he's filthy OP. Some buff, go ult, then you can go spam that 15k Anemo plunge attack. But, we don't know yet, will this Xiao be the same OP Xiao or not.
That said, why don't we continue with his basic details as a playable character first. Some of this info is based on the Genshin Impact beta testing.
Xiao's movesets and skills
He's the third character to wield a polearm as a weapon in the game, and his moves really remind me of Zhao Yun from Dynasty Warriors.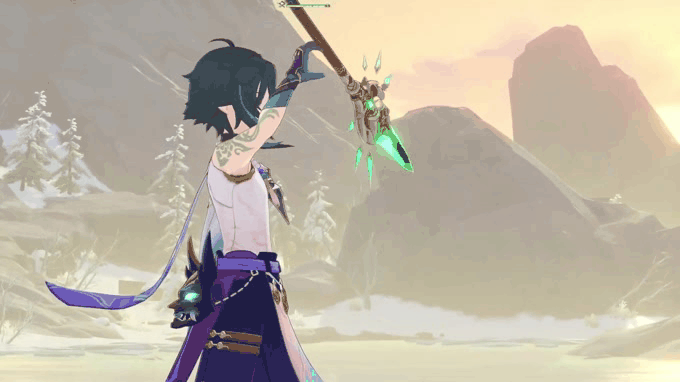 The unique part of his attacks are his charged attack and plunging attack. For the charged attack, it's an upward thrust, and for his plunging attack, he won't be taking any damage no matter how high you decide to do it from. The higher his plunging attack, the more damage he will deal to the enemy.
With his elemental skill, Lemniscatic Wind Cycling, Xiao is charging forward, dealing Anemo damage to all enemies on his path. This skill starts with 2 charges, and you can use this skill mid-air.
His Elemental Burst, Bane of All Evil, lets him takes on the form of the yaksha. He will get bonus attack range and damage during its duration while converting damage type to Anemo. This form also enhances Xiao's Jumping Ability, which means he can execute the plunge attacks right away without a higher ground.
However, this powerful form comes with a cost. Maintaining this form continuously drains Xiao's HP. That means you have to keep an eye on his HP while on this form.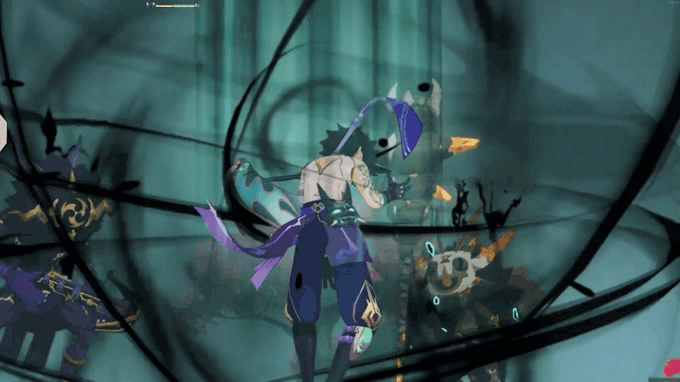 Xiao passive talents and constellation
This, this is the main reason why I think Xiao is OP. Not only his constellations but his passive talents, too. Though I won't recommend this, if you really want to start whaling, this is the time.
If you want to know what's up with his passives and constellation, read these. This is clearly OP. Even for F2P, his passives are good enough.
Passive talents
Evil Conqueror – Tamer of Demons: the Elemental Burst increases Xiao's DMG by 5%. After this, his DMG continues to increase by 5% every 3s until the skill ends. Max 25% increase.
Dissolution Eon – Heaven Fall: Using his Elemental Skill will increases all subsequent Lemniscatic Wind Cycling's DMG by 10% for 6s. Max 3 stacks. Duration refreshes with new stacks.
and this one's a bonus…
Transcension – Gravity Defier: decreases all party member's falling DMG by 20%.
Constellations
C1 (Dissolution Eon – Destroyer of Worlds): Increase Lemniscatic Wind Cycling's charge by 1.
C2 (Annihilation Eon – Blossom of Kaleidos): When in the party but not the currently active character, his Energy Recharge is increased by 25%.
C3 (Evil Conqueror – Wrath Deity): Increase Lemniscatic Wind Cycling level by 3. Max level is 15.
C4 (Transcension – Extinction of Suffering): When his HP falls below 50%, gains a 100% DEF Bonus.
C5 (Evolution Eon – Origin of Ignorance): Increase Bane of All Evil level by 3. Max level is 15.
C6 (Evil Conqueror – Vigilant Yaksha): During Bane of All Evil, hitting 2 or more enemies with a Charged Attack grants Lemniscatic Wind Cycling 1 additional charge and reduces Lemniscatic Wind Cycling's CD by 1s.
That C6 is nasty af, damn.
Trivia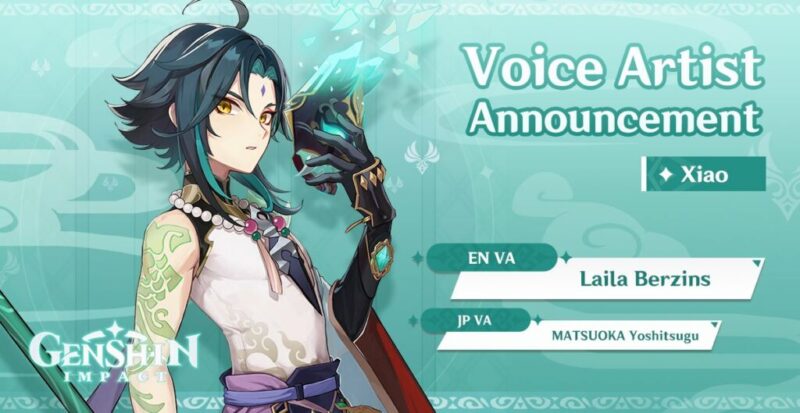 FYI, if you haven't noticed, Xiao's Japanese VA is Yoshitsugu Matsuoka. You know, the voice of Souma and the Harem King Kirito and many others. But, personally, I prefer the English VA for almost every char in GI, especially for Xiao. I'm not hating or anything, but hearing an Adeptus with Kirito voice is simply weird.
One of the many reasons I love Genshin Impact is the English VA. They have done their job fantastically, breaking the 4th wall. I usually prefer Japanese VA on games or anime, but this time I have to give it up to the English VA.