Genshin Impact 1.3 update is near, in fact, it's on February 3rd. If you watch the stream, then you should've known what's up. However, if you missed it or you just want to read the details, you are very much welcomed.
About Genshin Impact 1.3 update, the preview is looking good. We're about to get a new character, Xiao, new quests and events with great rewards, a new boss/monster, new weapons, and we might even get a new game mode in the event. Sounds pretty good, right? But, there's one thing that catches my eyes the most. It's the Liyue landscape with all the Lantern Rite decorations. It looks magical.
Genshin Impact 1.3 Update: All That Glitters
Xiao
Okay, where do we start? Let's start with the Conquer of Demons, Vigilant Yaksha, Xiao.
First, Xiao and his story quest. Xiao will be taking center stage on this 1.3 update. Just like with Albedo on Dragonspine, you can start exploring Liyue's Lantern Rite by doing his story quest.
To play Xiao's story quest, you have to be at least on AR 23, and you don't need any story key for it. However, this only applies during the Lantern Rite festivities. After the Lantern Rite over, you have to be AR 32 to unlock his story quest with a story key. So, I think you better not miss it.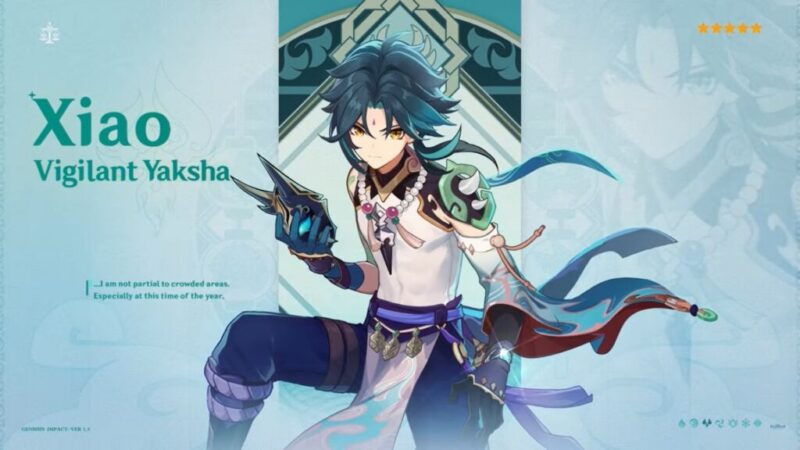 Xiao's promotional wish starts alongside the update. After him, we're going to get Keqing on the promotional wish.
Events Preview
In Genshin Impact 1.3 Update, we'll get a variety of events. I heard that we'd get 1600+ Primogems, 10+ Intertwined Fates, and many more from the events from the update stream. We will also have the chance to get 1 4-star Liyue Characters for free.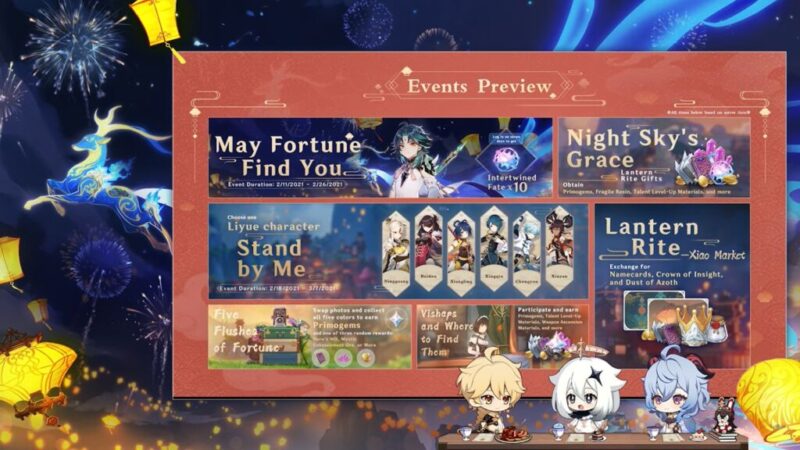 Lantern Rite Event
The main event is the Lantern Rites event. This event has three stages Lantern Rite Tales, Lantern Rite Story, and Theater Mechanicus. The first stage is Lantern Rite Tales. This is where you will complete requests from Liyue's people to raise the festive fever. Once it reaches a certain requirement, the next stage will automatically unlock. The next stage is Lantern Rite Story. This is where you will get world quests about the festival.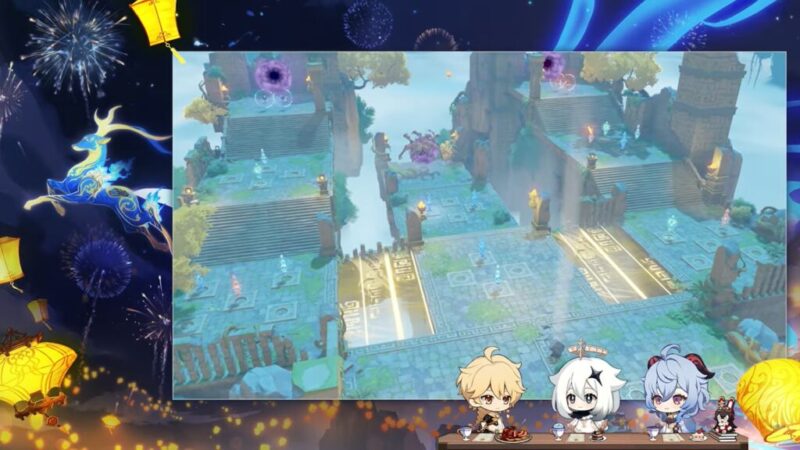 You also got Xiao Market and Theater Mechanicus. Xiao Market is the event shop, and Theater Mechanicus is the mini-game to obtain the event currency. The mini-game is a Tower Defense game. You will have to defend the Ley Line Monolith from the incoming enemy by fighting and constructing Mechanici (Elemental Tower). You can access this mini-game solo or co-op.
Five Flushes of Fortune
This event is about collecting photos and exchanging them for Fortune Trove. Each Fortune Torve is worth 60 Primogems, 12 Hero's Wits, 24 Mystic Ore, and 120k Mora, and you can have 8 Fortune Trove max. To participate in the event, you have to talk to Ji Tong in Liyue Harbor to get the tool, Kurious Kamera.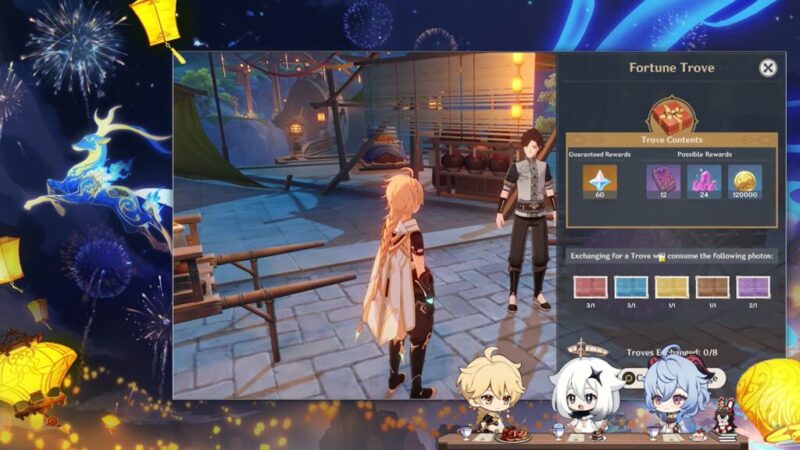 Now about the photo, there are 5 types of photos, and you need at least each one of them every day to get your Fortune Trove. To get the photo, you have to take a picture of a certain subject ordered by Ji Tong. You have 10 films a day.
The photo you obtain is random, and if you're unlucky enough, you might not get 1 type of photo in those 10 chances. But, don't worry, you can trade the photos with your friends. So, I think you have to use all the films, every photo counts.
Vishaps and Where to Find Them
As if beating the hatchlings aren't annoying enough, Mihoyo decides to give us the real Geovishap and the Primo Geovishap. But, as long as I got Primogems for that, I'm down for it. So, the story goes like this, Katheryne of Adventurers' Guild has received numerous reports about the Dangerous Geovishap. Then, she commissions us to investigate that matters.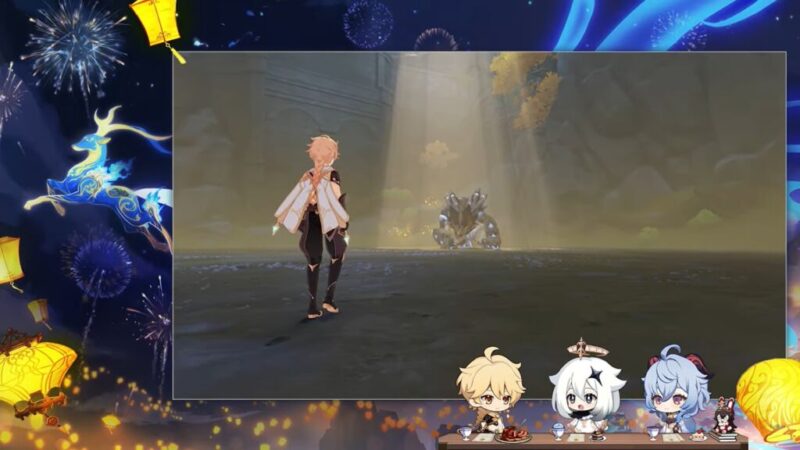 This event will rotate around expeditions. Each day, Katheryne will give you 8 expedition spot regarding the Geovishap. In the expedition, you can deploy 4 characters + 1 supporting character by recruiting your friends. The more characters you deploy, the higher chance you get for the bonus reward.
As the investigation goes on, you will unlock "On the Hunt" challenges to track down the Geovishap. At the end of the challenge, you will face a Primo Geovishap in a boss battle.
Other New Events and Features
In Genshin Impact 1.3 update, we'll get a new section in Archive, Living Beings. This section showcases any living beings/creatures that the Traveler has encountered.
We'll get a new profile screen. This new profile screen displays our achievements, Spiral Abyss progress, and now we can showcase up to 8 characters in our profile.
During the Lantern Rite Festival, you can convert the characters' ascension material into another element using the Dust of Azoth in crafting the menu.
You can obtain a new gadget, Parametric Transformer, by clearing the "Tianshu Treasure Trail" quest from Lan. This new gadget is used for transmuting materials.
The Ley Line Overflow event. During this event, you will receive 2x rewards from your first three Ley Lines each day.
Last but not least, we'll get new soundtracks. The music from Genshin Impact is one of the reasons why I love this game.