Fortnite Winterfest still continues to add challenges until the holiday season end. One of the challenges demands the players to find two ice boxes in Fortnite. Are Have you finished it?
This one is easy tasks like to find Holiday Tree in Fortnite. The Ice Boxes can be found in several places around the map. So, Wowkia will give you seven Ice Box locations on the map. Let's check it out!
---
Where to Find Fortnite Ice Boxes?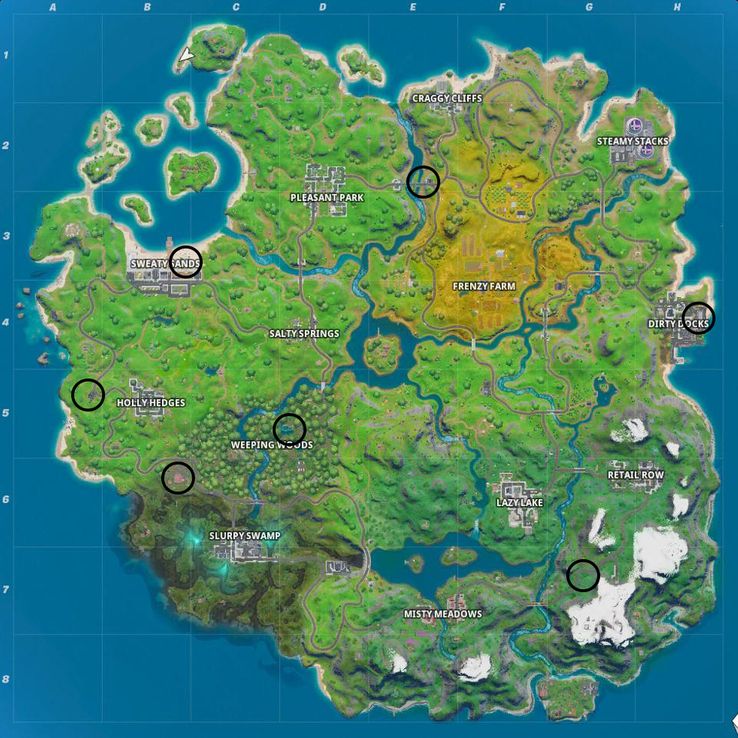 Players can choose whichever spot they want to. Of course, you've to adjust the location with your jump path at the start of the match. But, if you want to safe locations, you can jump to Dirty Docks because of this spot far away for the middle of maps.
To complete the task, you need to pick up 2 ice boxes from different locations. You can also choose two locations close together so as not to spend too much time. We recommend you to jump at Holly Hedges or Weeping Woods. But the choice is still yours. So, there are Ice Box locations in Fortnite:
West of Holly Hedges
Dirty Docks
Northeast of Weeping Woods
Northwest of Slurpy Swamp
Sweaty Sands
Southwest of Lazy Lake
East of Pleasant Park
---
That's where to find Ice Boxes in Fortnite. We hope this guide is useful for you and your friends. If you want any other Fortnite tips, you can leave a comment below. Stay tuned in Wowkia to get more game news and guides.