In March, Highwire Games released the trailer for Six Days in Fallujah and now developers are back with the gameplay video. From the gameplay, players can see how the game's mechanics work.
Furthermore, the developer also shared some details for the soon-to-be-released game.
Six Days in Fallujah Gameplay
In the gameplay video, Highwire Games features the enemies that its players confront in Fallujah. Apart from that, we can see how interesting in-game communication can be. However, if you look closely, the character movements are not good enough.
Even though this game still has flaws, the visuals are kind of exciting. Another good point of the game is the atmosphere. Some people who have lived in Fallujah say the game is similar to a war zone in real life. Therefore, that statement in the Six Days in Fallujah gameplay makes many players exciting in the game.
In fact, Fallujah is a city in Iraq. The game was inspired by the conflict that occurred. At that time, Iraq Military cooperates with United Stated against ISIS, which controlling Fallujah.
Likely Come This Year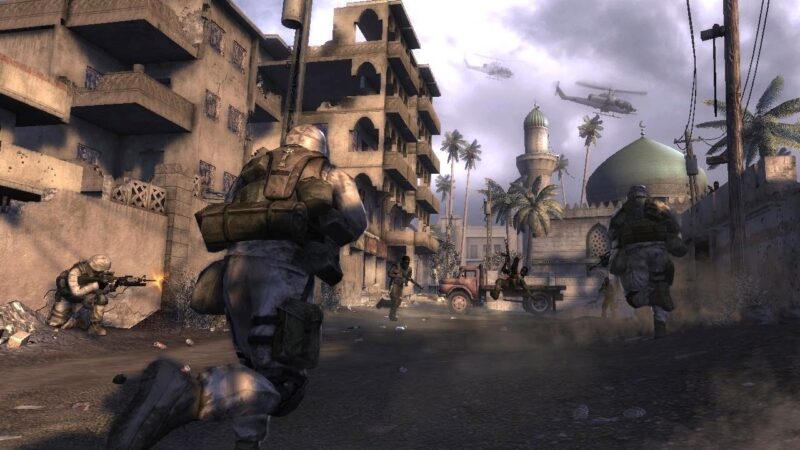 With the new visual from Six Days in Fallujah gameplay, it is ready to give the players deadly terror of Navy Military Operation. Later, this version worked on by Jaime Griesemer – Halo and Destiny Lead Designer – and Marty O'Donnell as a composer.
They have work on it since 2016, and the game can be playable in 2021. However, there is still no official date for its release. If this game really releases this year, it may confront Call of Duty 2021 from Activision. Even if they face each other, the tastes of the players will make for different achievements.
So, what do you think about Six Days in Fallujah gameplay? Write it in the comment section. For more game details, you can visit Steam.