Zhongli is a popular character in Genshin Impact. Even though Liyue Archon had a flawless appearance; in fact, he has a funding problem. The first time He appears when the player reaches Liyue Harbor, the handsome character will get a lot more detail. Interestingly, miHoYo made Zhongli the first character to get a new story with Eula.
It's just a rumor, but if you're curious. Let's take a look at this!
A New Story for Zhongli and Eula
According to the source, Zhongli might get a new quest in Genshin Impact v1.5. Later, the story's title is "No More Stone," which is related to the Dahaka. Dahaka is a new boss monster that will be coming in the next update.
On the other hand, the new character Eula is also rumored to be getting her first story. The chapter name is "The Spray Will Never Return To The Sea." There are no details about Eula's quest, so we'll have to wait for miHoYo to reveal it officially.
For now, players can speculate that Zhongli and Eula have a new story in Genshin Impact v1.5. However, this is an illustration of what content players will enjoy later.
New Artifacts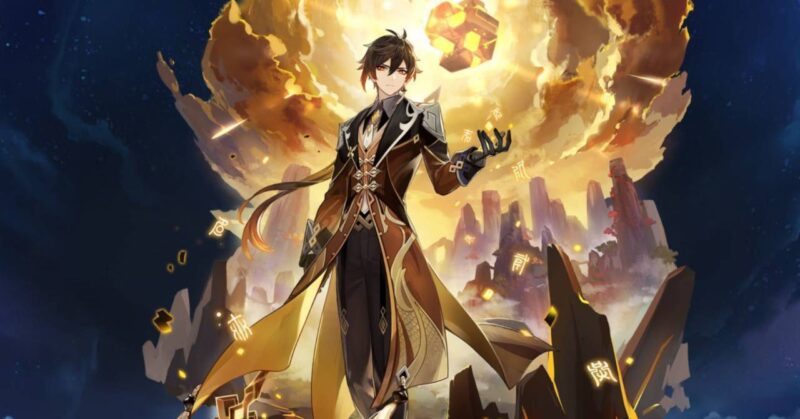 As well as Zhongli new story, there will be rumors about these new artifacts. The leakers share about artifacts that will be released in v1.5. The Tenacity of the Millelith has several bonus sets. Those 2 sets will increase the character's HP + 20%. Then, 4 sets of Milleliths will increase your attack and shield by 20% for 3 seconds. Players can trigger the effect by hitting enemies with Elemental Skills.
The other is the Last Act of Foolishness artifact. The artifact seemed to be for Physical Damage characters like Diluc, Razor, Keqing, and some Polearm users. Those 2 sets will increase + 20% Physical Damage for 7 seconds. Meanwhile, 4 Sets have several effects such as increasing ATK by 10% for 7 seconds, this effect can be overwritten 3 times. To activate this bonus, players must hit the enemy using Elemental Skills.
---
So, that is the information about the new story of Zhongli and Eula. There is a rumor about Housing Systems in Genshin Impact, if you were interested, you can read in our website. Stay tuned on Wowkia for more Genshin Impact news.