Two video game developers, BlackMill Games and M2H, have announced their new game called Isonzo, a game with a background in World War 1 which will certainly have a fairly unique setting and premise.
Following the background, of course, this World War 1 Isonzo game will be designed as a game that has a first-person shooter genre, just like other games that are set in other world wars.
VIDEO: World War 1 Game Isonzo Revealed
Besides, according to the information obtained, World War 1 Isonzo itself is a continuation of the WWI Game Series which is quite popular among those who like the FPS genre games from BlackMill Games and M2H, namely Verdun and its sequel Tannenberg, a game that took place during the first world war.
Apart from the previous series, World War 1 Isonzo itself will take a background on the Italian War Front. Certainly, because this game is a continuation of Verdun and Tannenberg, of course, World War 1 Isonzo will have very realistic and detailed graphics.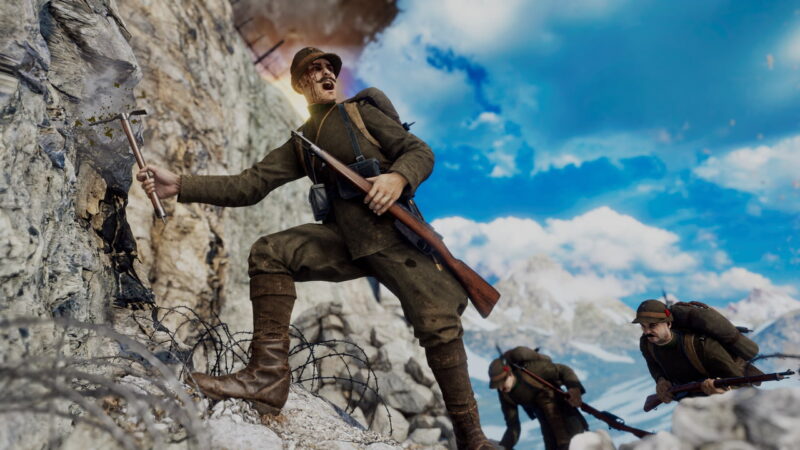 Not only that, as M2H co-founder Matt Hergaarden said that "The Italian Front is the perfect opportunity for us to improve the WWI Game Series, both figuratively and literally."
As a game series that people very much like, World War 1 Isonzo will later be released for various platforms, such as PC, PlayStation 4, PlayStation 5, Xbox Series X / S, and Xbox One, although it is still unclear when the release date for this game. However, from the rumors, this game will certainly be released soon in 2021.