Recently, there was a leak revealing an English version of an audio clip for the coolest character, Dainsleif, according to fans in the Genshin Impact game. With this circumstance, Dainsleif's shadow figure will likely be further introduced in Genshin Impact version 1.4.
As can be heard in the very clear sound clip below, the Dainsleif, popularly called Twilight Sword, sounded quite similar to Aether (male traveler), Lumine's sibling (female traveler), who was previously separated due to an unknown God.
Dainsleif Genshin Impact Audio Clip Leaked
As Dainsleif's voice sounded similar to Aether, rumors began to appear that Dainsleif was actually Aether. Moreover, this character who is touted as the Twilight Sword also has the same hair color as Aether. Because of this, the more likely it is that Dainsleif may indeed be Lumine's separate sibling.
However, because Dainsleif has previously appeared in several missions in Genshin Impact, the possibility of Dainsleif being Aether is decreasing. Because if these characters were Lumine's separate siblings, why didn't Dainsleif recognize Lumine? Was this Dainsleif considered to be Aether amnesia?
What's more, through a live stream related to the official Genshin Impact discussion, Dainsleif himself is said to be a playable character. So, if there were players who used a male character, Aether, in their accounts, wouldn't that look strange? Given the rumors that Dainsleif is Aether?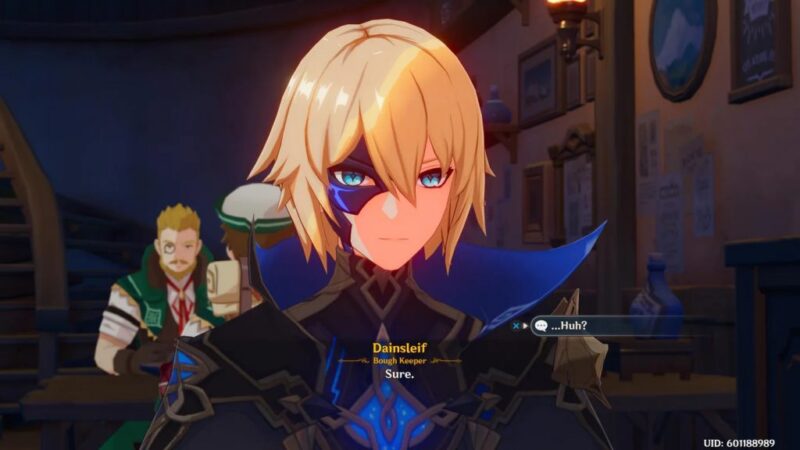 So, as things got more and more complicated, the chances that Dainsleif would be Aether got smaller. However, there will certainly be other information related to this discussion in the future. That's why you should monitor Wowkia for other information regarding Genshin Impact or other games worldwide.