Yelan is a 5-star SS Tier character released in Genshin Impact version 2.7. He is a mysterious person who claims to work for the Ministry of Civil Affairs. Even though she worked for them, Yelan was actually the head of the Yanshang Teahouse.
If we use it with the right weapons, artifacts, and team, Yelan can be so OP (Oper Power). This character is capable of dealing enormous damage as Hydro DPS. Then what is the right Yelan build? You can find out by following the information below.
Yelan Best Build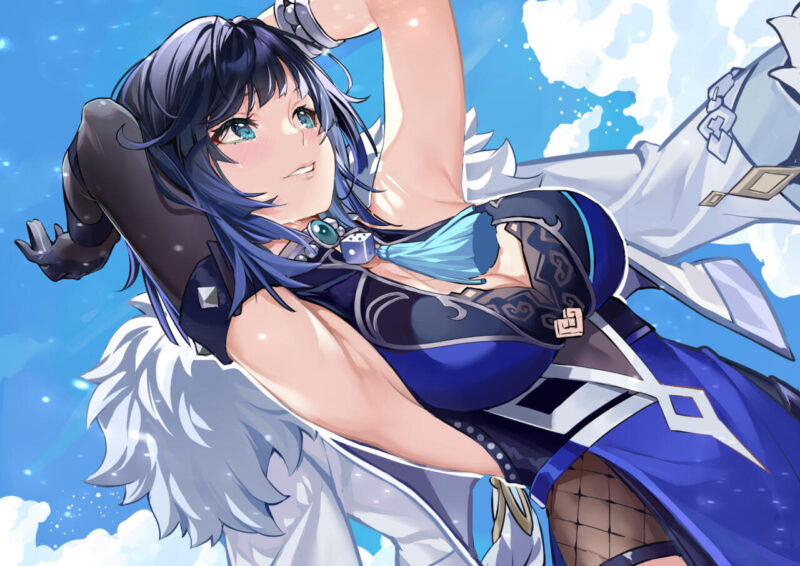 Yelan Talent Priority
The first thing you need to know about Yelan is Talent Priority. This character is suitable to fill the Hydro DPS role, so the Talent that must be prioritized Depth-Clarion Dice (Elemental Burst). Meanwhile, for the other two talents, you can increase Lingering Lifeline (Elemental Skill) and Normal Attack: Stealthy Bowshot.
Yelan Best Weapon
The best weapons for Yelan are the Aqua Simulacra and Elegy For The End, which can only be obtained through limited Weapon Event Wishes. For those of you who are F2P, you can use Fading Twilight, which can be obtained for free by completing Perilous Trail, the second half of the Interlude Chapter of Archon Quests.
Weapon
Rarity
Details
Aqua Simulacra
HP is increased by 16%. When there are opponents nearby, the DMG of the character who equips this weapon deals is increased by 20%. This will take
effect whether the character is on-field or not.
Elegy For The End
Increases Elemental Mastery by 60. When the Elemental Skills or Elemental
Bursts of character wielding this weapon hit opponents, that character gains
a Sigil of Remembrance. this effect can be triggered once every 0.2s and can
be triggered even if said character is not on the field. When you possess 4
Sigils of Remembrance., all of them will be consumed and all nearby party
members will obtain the Millennial Movement Farewell Song effect for 12s.
Millennial Movement: Farewell Song increases Elemental Mastery by 100 and increases ATK by 20%. Once this effect is triggered, you will not gain Sigils of Remembrance for 20s. Of the many effects of the Millennial Movement, buffs
of the same type will not stack.
Favonius Warbow
CRIT Hits have a 60% chance to generate a small amount of Elemental Particles, which will regenerate 6 Energy for the character. Can only occure once every 12s.
Fading Twilight
Has three states, Evengleam, Afterglow and Dawnblaze, which increase DMG dealt by 6%/10%/14% respectively. When attacks hit opponents, this weapon can change states once every 7s. The character equipping this weapon can still trigger the state switch while not on the field.
Yelan Artifacts
The best artifact for Yelan, you can use 4 sets of Emblem Of Severed Fate. This will increase Elemental Burst Damage by 25% of Energy Recharge. A maximum of 75% DMG bonus can be obtained this way. Very good for Yelan, who uses Elemental Burst.
Another artifact that you can use is 2 sets of Heart Of Depth, this will give a Hydro Damage effect of +15%. Then also use 2 sets of Noblesse Oblige, this will give the effect of Elemental Burst Damage +20%.
Artifact
Details
Set Bonuses
Best
Emblem Of Severed Fate
[4-Piece Set]
Increases Elemental Burst DMG by 25% of Energy Recharge.
A maximum of 75% bonus DMG can be obtained in this way.
Alternative
Heart Of Depth
[2-Piece Set]

Hydro DMG +15%
Noblesse Oblige
[2-Piece Set]
Elemental Burst DMG +20%
Yelan Team Comp
1. Best Team
Yelan is very excellent at filling Hydro's DPS role, that his elemental explosions synergize with the active character's normal attacks and elemental reactions involving his Hydro can be triggered periodically.
Since Yelan's elemental burst synergizes with the active character's normal attacks, she is great to pair with a character that can perform swift normal attacks. For that here the best team comp for Yelan.
| | | | |
| --- | --- | --- | --- |
| Damage | Damage | Support | Healer |
| Yelan | Yoimiya | Kazuha | Diona |
2. Friendly F2P Team
F2P players can also have a suitable character for Team Comp with Yelan. You can get these characters for free at Genshin Impact.
| | | | |
| --- | --- | --- | --- |
| Damage | Damage | Damage | Support |
| Yelan | Beidou | Fischl | Benett |
How To Use Yelan?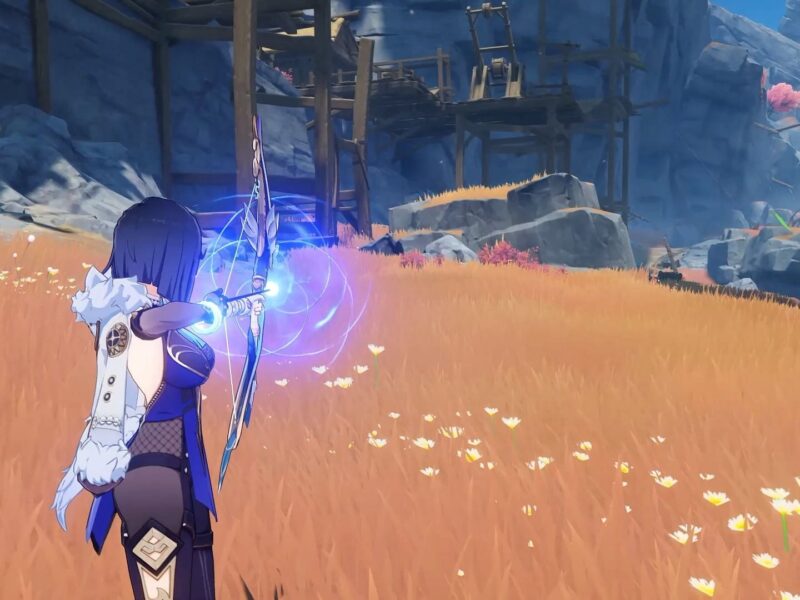 Well, if you want to use Yelan properly and it can't do much damage. You can follow the combo below.
Use Elemental Skill to get energy and reposition for combos
Use Elemental Burst and change to your main DPS
Deal damage with your main DPS until the Elemental Burst until it run out
Then you only need to repeat the combo from Number 1 – 3
Read also:
Strengths & Weakness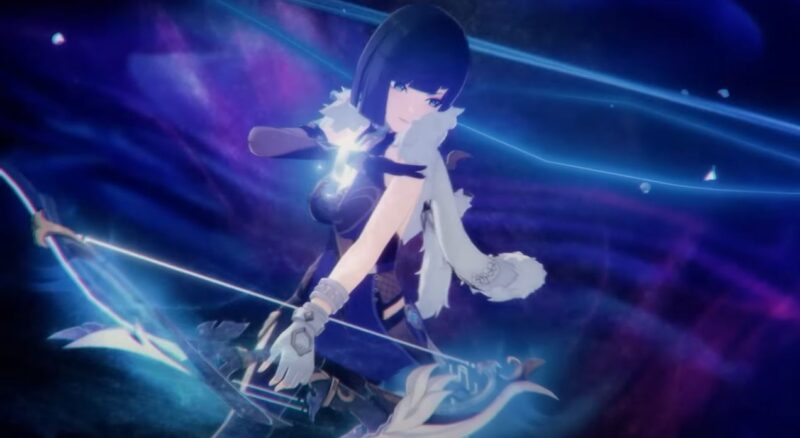 Strengths
Powerful and consistent Off-field Hydro DPS dealer through her Elemental Burst
Elemental Skill can deal powerful damage which can be gathering energy quickly
Easy to build because majorly of her kit scales from HP
Weakness
High Energy Charge requirement for consistent Elemental Burst damage
Normal Attacks do not scale from HP and just give a little damage to enemy
---
So that's all the information about Yelan guide for weapons, artifacts, and team comp, hopefully the information can be helful. If there are questions or other things that you want to tell, you can write them in the comments below, thank you.