A controversial game from Voidpoint LLC and General Arcade, Ion Fury has got a big DLC ​​coming in the summer of 2021, under the name Ion Fury Aftershock.
3D Realms revealed this good news, as the Ion Fury game publisher together with Voidpoint LLC, because there are so many Ion Fury gamers who have waited for more than 2 years for the team of this game to add more satisfying new content immediately.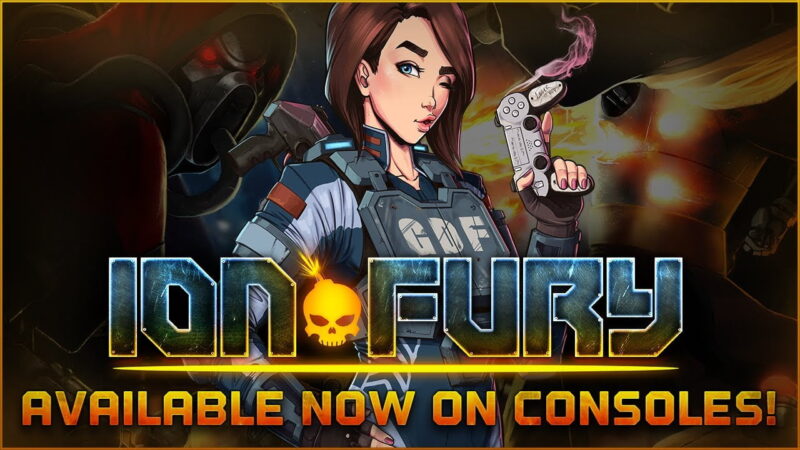 Besides, as you can see in the recently released DLC video trailer for Ion Fury Aftershock below, protagonist Shelly will return with some weapons and toys to take down troops at any step, so this protagonist is considered very strong. What's more, the main antagonist, Professor Jadus Heskel, will also return to this DLC and be voiced by Duke Nukem's voice actor, Jon S.t John.
VIDEO: Ion Fury Reveals New DLC, Aftershock
Not only this DLC, reportedly, but there will also be more plans to come from this game developer for Ion Fury. So, for those of you who like this game, you should wait for more information from 3D Realms and the developer of this game, Voidpoint LLC. Because they also said that 2021 is a year that has a great opportunity to become a new awakening era for them.
Ion Fury is a game that has great services for game development with 3D graphics at its time. Currently, Ion Fury is only available for PC, PS4, Xbox One, and Switch. Maybe, for other platforms, this Ion Fury game will be available soon. So, that's why you should monitor Wowkia, so you know the development of games worldwide, one of which is Ion Fury reveals the new DLC we are discussing today.