As you know, the Kimetsu no Yaiba anime or also known as Demon Slayer has skyrocketed in popularity and has become one of the most popular Shonen Jump franchises. Because of this, they started to create the Kimetsu no Yaiba game which will be released in the coming months.
Reported by IGN, this game will later be released on various devices, especially consoles and PCs. In addition, this game is also developed by CyberConnect2, which is known for the games they make, namely Naruto Ultimate Ninja and Dragon Ball Z Kakarot. Besides that that, Kimetsu no Yaiba game will also be published by Aniplex, a publishing company that is very well known for their mobile game, namely Fate / Grand Order.
Kimetsu no Yaiba Game Gameplay Similar to Naruto Ultimate Ninja
If you look carefully in the screenshots, it looks like this game will have a gameplay like the Naruto game Wowkia just mentioned. Not only from the gameplay, this opinion can also be trusted because the developer of this game is also the creator of the Naruto game, CyberConnect2.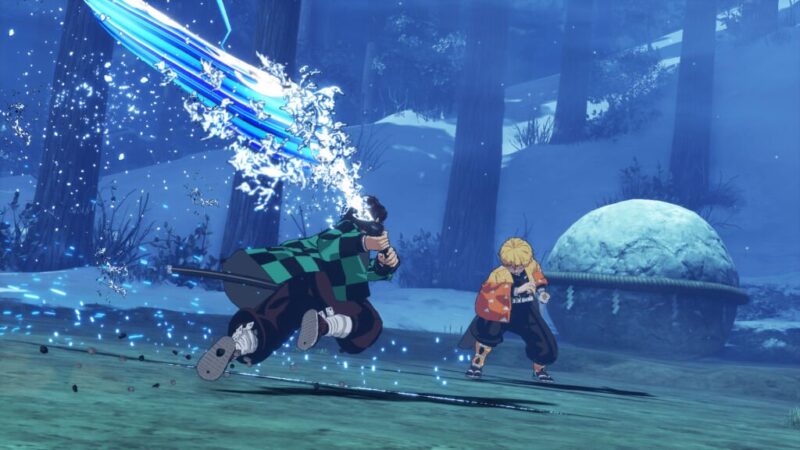 In fact, reportedly this game will also have Solo Play and Versus modes and also feature two opponents with simple controls. From here alone, you can say it can be seen that this game will have the exact same gameplay as the Naruto Ultimate Ninja Storm game.
For now, the only confirmed characters in this Kimetsu no Yaiba game are Tanjiro Kamado, Nezuko Kamado, Zenitsu Agatsuma and Inosuke Hashibira. Other characters, namely Kanao Tsuyuri and others, may soon be officially announced by CyberConnect2 or Aniplex.