NARAKA BLADEPOINT, a game made by 24 Entertainment, has finally released its official gameplay trailer. In the video, the team shows the combat in the hack-and-slash genre using swords.
Indeed, this game is quite unique because it features battle-royale gameplay. Furthermore, this game also has a hack-and-slash genre, which was the first time many people started to like it since Devil May Cry.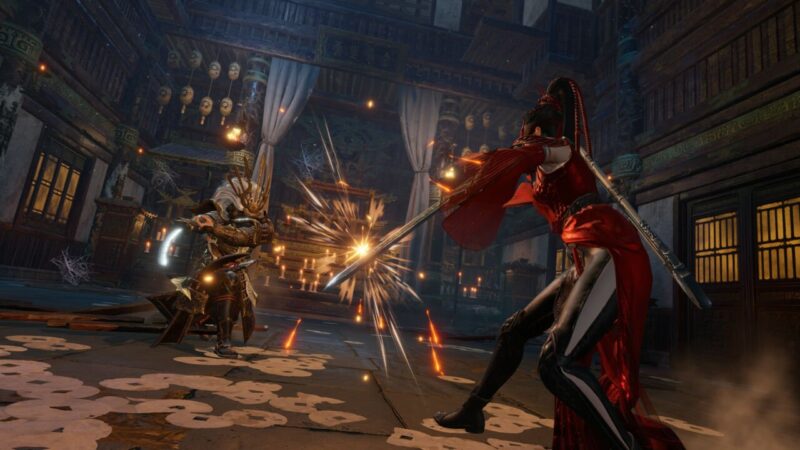 Besides, just like other battle royale games, one of them Apex Legends, NARAKA BLADEPOINT, will enter 60-players into the battle. So far, I don't know how the system in this game is. Are you looking for a weapon, but a kind of sword is the same as in other battle royale games or is the player's instantly equipped with items from the moment he enters the battle?
So, since there is very little information at the moment, that's why many people are still wondering about this unique battle-royale game. So, if you are one of those people who are curious about this game, you should keep an eye on Wowkia for more information.
NARAKA BLADEPOINT Gameplay Trailer
Apart from that, the NARAKA BLADEPOINT game itself was first revealed at The Game Awards 2019. Because of its first trailer, this game attracted many people because this game has an aesthetic that is inspired by Eastern cultures. Such as Ghost of Tsushima and Sekiro Shadows Die Twice.
However, to my knowledge, there are quite a few people who don't really like games in the style of the Eastern culture. So, maybe this game will be less famous later. However, given that this is a unique battle-royale game and has the same feel as Ghost of Tsushima, it is very likely that it will gain popularity.