Last week, Nintendo published a surprise Super Mario Bros. 35th Anniversary Direct and announced it would celebrate this month's Birthday. Following the release of several games including Super Mario 3D All-Stars. Nintendo's website may have revealed that the plans for Super Mario Bros. 35th Anniversary delay by nearly 5 months.
Back in March a report from VGC– a story which confirmed other outlets – with sources telling us that Nintendo would showcase the 35th-anniversary plans at E3 in June, leading up to the opening of Nintendo's Japanese theme park in the summer.
However, these plans were eventually disrupted by the Covid-19 pandemic. But it does make one wonder what else Nintendo could have had planned this year if these celebrations took place even before what would have been E3 2020. And this page stated that the special event set to take place from April 14-21. It was almost 5 months before any of these celebrations in honor of Super Mario Bros.' 35th anniversary were revealing.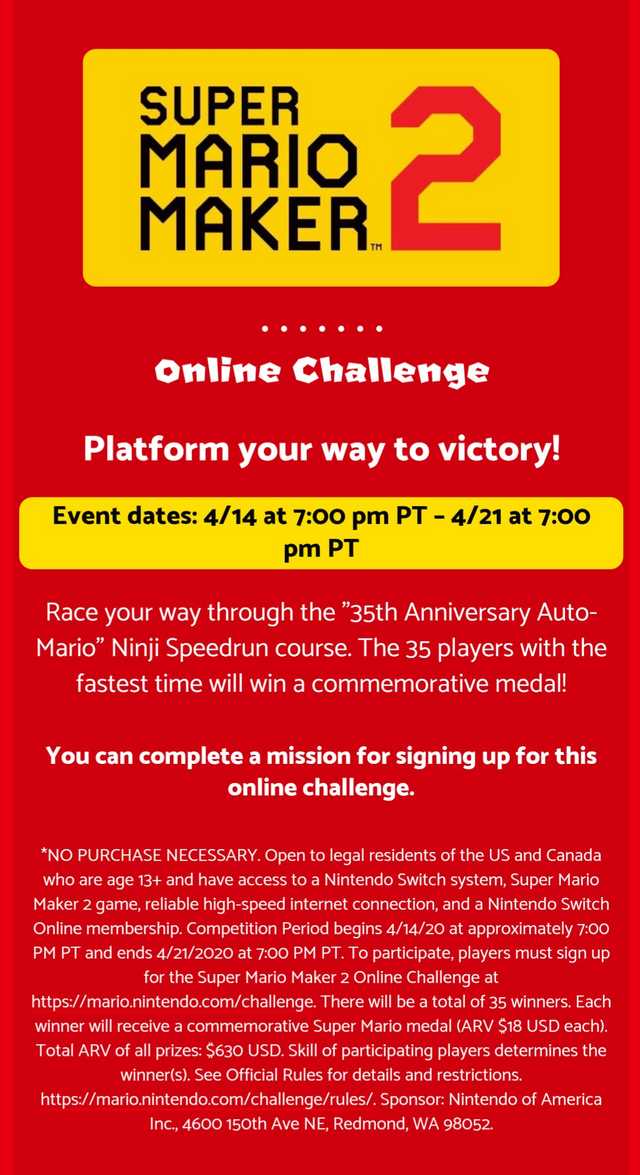 We may never know if all of what was announced in the most recent direct would have been shown that early. Or if this was the beginning of the celebration that would continue on throughout the year. Alongside the previously mentioned games, Nintendo is also planning on celebrating Super Mario Bros.' 35th anniversary with Mario Kart Live: Home Circuit, Game & Watch: Super Mario Bros., Super Mario Bros. 35, and so much more.
Nintendo significantly scaled back its marketing of game announcements in 2020, partly due to complications around remote working.