New things have just been revealed about Emma Roberts Joining Sony's Spider-Man Universe, so what's the update for SSU aka Sony's Spider-Man Universe? Let's find out.
As we all know, Sony Pictures has a big deal with Marvel Studios to bring a lot of characters that become each other's achievements. The character in question is when Sony provides the loan character as an actual Marvel material, but the license belongs to Sony.
But many characters are not all, the Sony Marvel Universe has just revealed solo films for characters other than Spider-Man. Previously we could see Morbius which also presented Vulture there, and then Sony will release Kraven the Hunter.
Emma Roberts Joins Sony Spider-Man Universe Cast
Another turn is about Madame Web which will also take place one day. The upcoming film is expected to revolve around the Web of Life and Destiny, a three-dimensional construct that acts as a model for the entire Marvel Multiverse.
If we want to know about the storyline, until now those things are still unknown, even just about a little detail. But if we assume based on the original material, the plot of this film will probably try to explore the Web of Life.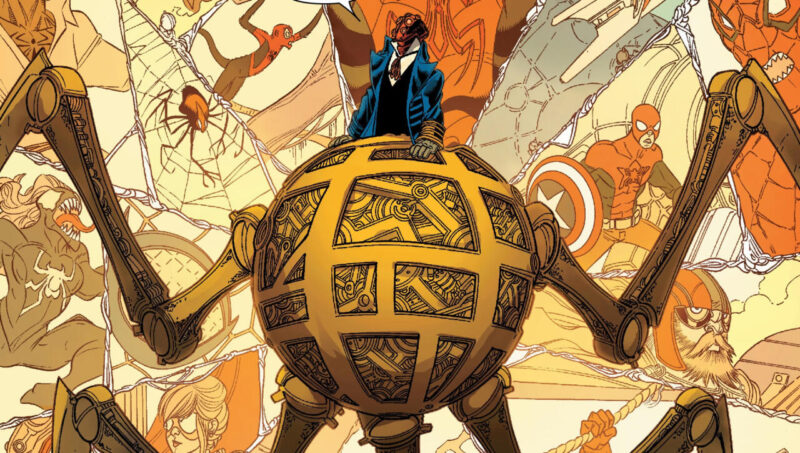 While the film was confirmed, Madame Web was directed by veteran TV director S.J. Clarkson (Jessica Jones, Bates Motel). The main character for this project is Dakota Johnson. She has been cast in the lead role, and other revealed cast members include Sydney Sweeney (Euphoria), Isabel Merced (Dora and the Lost City of Gold), and Celeste O'Connor (Ghostbusters: Afterlife).
While those things are revealed and production is well underway, a new casting update for the Spider-Man spinoff is also coming our way.
She is Emma Roberts, based on Deadline, she has joined the cast of the Madame Web Sony Pictures ensemble in an unknown role. This will be his debut in a Marvel movie but in a Sony version.
A potential role for him at least for now that we can assume is Dakota Johnson could finally play Charlotte Web aka the titular character. But another potential one is Jessica Drew aka Spider-Woman, who looks fit with her.
However, confirmed updates are only coming in late, make sure you are ready for Madame Web. The new Marvel Sony Spider-Man spin-off will premiere in theaters on July 7, 2023.