Turns out, there was a Deleted AvengerCon Cameos in the first episode of M.S Marvel and this was revealed by the Producers. In the MCU, new storylines for new characters were also shown to us. For some fans who really like Kamala Khan, this is a great thing. Because from now on, a fresh line for the MCU that is without Tony Stark as the iconic creature.
And as we know in the first episode, there are many shows that show lots of hints and easter eggs for Avenger and all their shows. The moment, called AvengerCon, shows a lot of things that have happened in the MCU. Starting from Avenger boxing, about the Hulk to Endgame defeating Thanos.
Then what are the deleted scenes we mean or from the Producer? Here are things. But no leaks as photos or cropped footage for it. But make sure you've watched the series because this article contains all the spoilers part of episode 1.
Deleted AvengerCon Cameos
This cute girl character has been eagerly awaited by fans, maybe not like other boys or teenagers, but now it's still built for it. In the future, these characters will be part of the Young Avengers, including America Chavez revealed in Doctor Strange 2 as well as Kate Bishop from Hawkeye.
While the various cut scenes have plenty of references and cameos, apparently, there could be more. Reporting from thedirect.com, in an interview with TV Line, executive producer Ms. Marvel's Bisha K. Ali talks about the big AvengersCon scene and how much more could fit into the plot.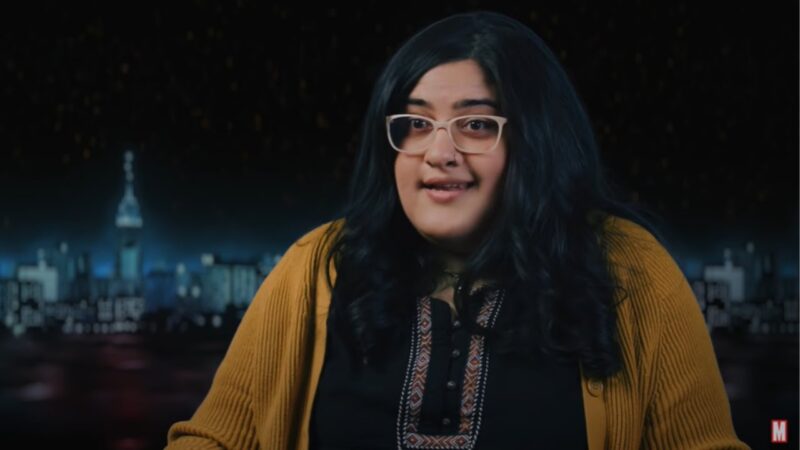 According to Ali, the original draft featured "a man in full Korg clothing," although the joke was "in an early draft that no longer exists:"
"At one point, there was a guy wearing a full Korg cosplay (like in Thor: Ragnarok), and he couldn't get past the security barrier… it was in an early concept that no longer exists."
Among other suggestions include a "winged horse" like Pegasus that the Valkyrie rode in Avengers: Endgame, which could be a way to "represent everyone in the show."
Ali admits how "the first draft of AvengerCon bananas, which will never see the light of day, has everyone in it:"
Producers love the idea of ​​AvengerCon so much that he even wrote Marvel Studios President Kevin Feige "[to] propose [how they] could make AvengerCon real in the real world:"
"I have an email designed for [Marvel Studios boss] Kevin Feige, with our pitch on how we can make AvengerCon real in the real world… I still haven't sent it, but I'm like, 'We need to make this happen somehow.'"
AvengerCon Parallel in Real Life
Did you know that the AvengerCon event at Ms. Marvel is like a reference to something real on the show from our world. There is more than one event that may qualify. There are comic-cons like SDCC every year and places like Avengers Campus at Disneyland which is a celebration of fictional worlds and characters like AvengersCon.
However, this is a quick announcement about deleting a scene or just a draft for creating a scene. What do you think of this, and if you still love all parts of the MCU, tune in to the series every Wednesday.