The Multiverse has even been explored extensively in the MCU animation project, What If the first season. There's a lot of potential as well as surprising mishaps there, including how Thanos became a good person and died the easy way. Marvel What If is now also getting a lot of attention from various circles of Marvel fans.
And in the last episode, the biggest moment that was shown to the audience was about how Ultron became more dangerous compared to the live-action version. The good thing is, that Marvel What If is getting a continuation and just announced a sequel at San Diego Comic-Con some time ago.
MCU Characters Return for Marvel's What If
Marvel Studios will be bringing many characters including those that didn't appear before and bringing back other characters from the first season. In addition to the confirmation that the episode featuring Tony Stark and Gamora will be included in the Season 2 lineup, more confirmed Phase 4 heroes will appear, such as Shang-Chi, Yelena Belova, and Kamala Khan.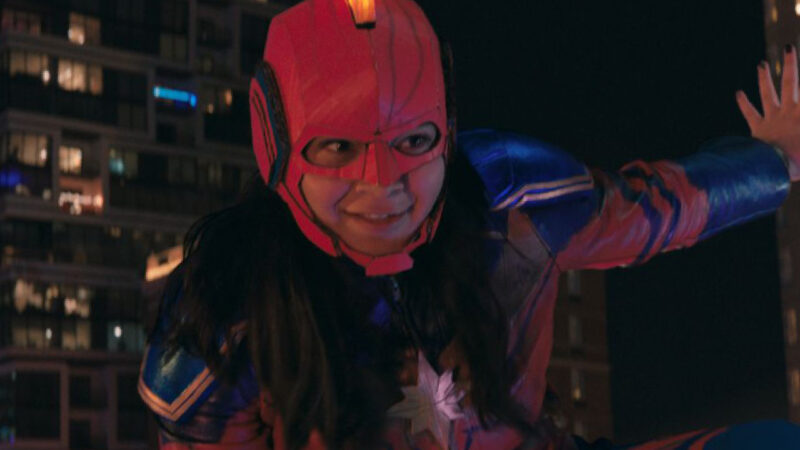 And in case you misunderstood, during the Marvel Studios animation panel at this year's San Diego Comic-Con, the studio exclusively aired the first episode of the show's second season.
In this installment, Jeffrey Wright's Watcher returns alongside several key characters, such as Hayley Atwell's Peggy Carter, Josh Keaton's Steve Rogers aka Hydra Stomper, and Lake Bell's Black Widow. Rachel Weisz also made her Marvel animated debut as the voice of Melina Vostokoff in the Season 2 premiere.
At the end of the episode, Elizabeth Olsen makes a triumphant MCU comeback as the voice of the Red Witch. Then, in the exclusive SDCC What If…? trailer, more MCU characters were revealed.
Iron Man (Mick Wingert) can be seen racing in Sakaar alongside Gamora (Cynthia McWilliams), Grandmaster (Jeff Goldblum), Korg Taka Waititi, and an unknown voice actor who plays Valkyrie.
More Characters in Season Two
There's also a shot of Hela in the trailer. A variant of Captain America Steve Rogers is also seen fighting Thanos in Avengers: Infinity War. Other characters featured in the trailer are Bucky Barnes, Wenwu, Ying Li, Odin, The Great Protector, and Ant-Man.
The official Marvel website also confirmed that there are more surprising characters in Season 2, which include Yondu, young Peter Parker, young Peer Quill, Ego, Shang-Chi, Red Guardian, and more.
Confirmation that some of Marvel's biggest stars, like Elizabeth Olsen and Rachel Weisz, is included in Season 2 is a welcome development, and it could mean that more MCU veterans will soon be part of the animated anthology.
Simu Liu previously expressed interest in lending his voice to Marvel Games, meaning there's a chance he could be a surprise addition in Season 2 as the man who plays the MCU's master martial artist.
In addition to the characters already confirmed in Season 2, there is a high possibility that more unexpected heroes and villains will appear. The likes of She-Hulk, Moon Knight, and even Charlie Cox's Daredevil could be last-minute additions. What if…? Season 2 will premiere on Disney+ in early 2023.