Universal's Scarface reboot lands Call Me By Your Name director Luca Guadagnino. Released in 1983, Scarface starred Al Pacino as Tony Montana, a Cuban immigrant rising through the ranks of the Miami underworld to become a cocaine-fueled, machine-gun-toting drug lord.
Directed by Brian De Palma, the film featured operatic violence, massive amounts of cursing and an iconic off-the-rails performance by Pacino.
Scarface Details
Of course, De Palma's 1983 film was not the first movie called Scarface about the rise and fall of an immigrant-turned-crime-lord.
In 1932, legendary director Howard Hawks released the first Scarface, starring Paul Muni as the title character, a brutal gangster patterned after famed real life Chicago crime kingpin Al Capone (who himself recently got the unconventional biopic treatment with Capone starring Tom Hardy).
For years now, reports have swirled about Scarface returning to screens via a reboot, with Antoine Fuqua at one point attached as director and Diego Luna previously rumored to be taking the lead role.
Script Will Be Written By Coen Brothers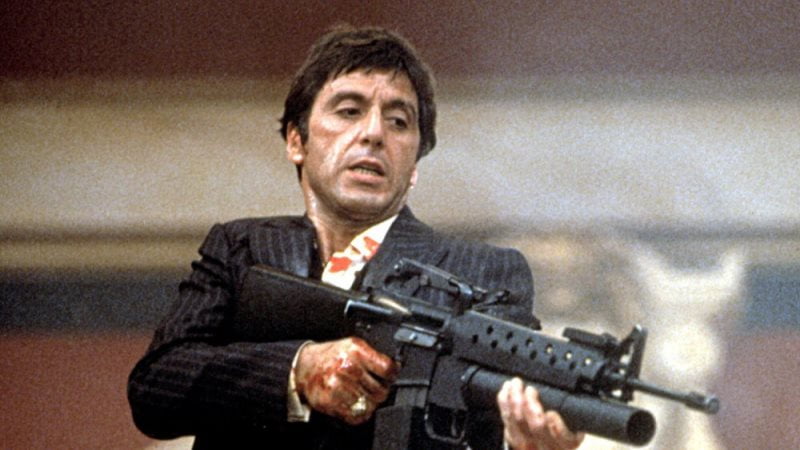 As reported by Variety, Call Me By Your Name helmer Guadagnino has been snagged to bring the movie to life, with a script written by the Coen Brothers (after earlier drafts by Gareth Dunnet-Alcocer, Jonathan Herman and Paul Attanasio).
The new movie is described as a "reimagining of the core immigrant story" of the 1932 and 1983 films, with a Los Angeles setting.
It will be interesting to see how the Los Angeles setting influences Guadagnino's take on Scarface, and of course it will be fascinating to see who ultimately takes on the lead role (if Luna is no longer earmarked for the part).
Guadagnino is certainly an interesting director to tackle this project, given his art film credentials. As for the bloodier elements of the story, Guadagnino already showed he can handle gruesome material with Suspiria, though that film's gore was more of the gothic horror variety. No release date has yet been announced for Scarface.