For those of us who indeed a big fan of The Hunger Games franchises (both novels & movie), i bet you already knew that the first prequel novel, The Ballad of Songbirds and Snakes, will be released on May 19, 2020.
The prequel will take place 64 years before the The Hunger Games event and, it will centered on much younger (or should i say, teen years) of President Coriolanus Snow who in its movies adaptation, portrayed by the veteran actor, Donald Sutherland (JFK, Virus).
And when we're heard / read that, we're already felt certain that sooner or later, Hollywood will adapt the prequel. I mean isn't that obvious? And yep, after months waiting for its official announcement, The Ballad of Songbirds and Snakes is indeed officially adapted into a movie.
Francis Lawrence Returns
Per report of ScreenRant, it is revealed that currently the adaptation is in development by the long time franchises production company, Lionsgate and it reportedly, will also brought back "old faces" or in this circumstances, is Catching Fire (2013) and two-parts Mockingjay director, Francis Lawrence.
Lawrence will be assisted by Little Miss Sunshine's writer, Michael Arndt. With these two, i don't know man, i feel very positive with this prequel adaptation.
Who Will Be The Young President Snow?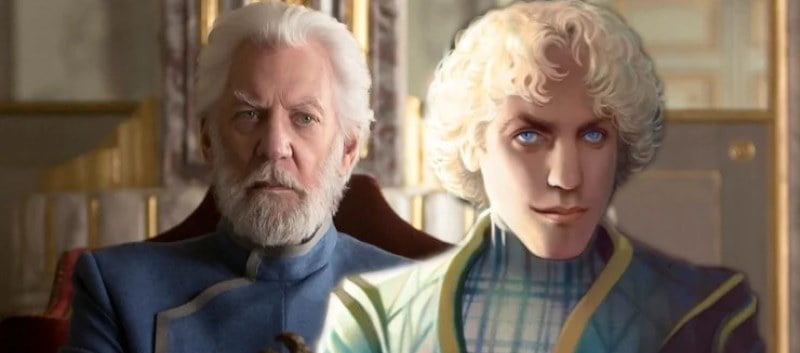 Because it is still in very very early development, of course we're still not know the cast especially, the one who will portray the young ruthless President.
Me myself, don't have any idea or imagery of the young actor who can re-portray Sutherland's iconic role.Seriously i'm not playing with you guys. I just can't inagine other actors (younger or older) that could portray snow other than Kiefer Sutherland's (24) own father.
But maybe, you have someone's in mind guys? If so, feel free to share you thoughts / choices okay?