There's a hint of Ned Leeds Became A Hobgoblin, this is a huge potential to actually be adopted by the MCU after the events of Spider-Man No Way Home. As we know Peter Parker but Tom Holland's version is getting a retelling, which means his best friend named Ned can't remember anything about him either.
However, that doesn't mean MCU fans have seen the web-slinger or his friends last. In another universe, Spider-Man's friends or his girlfriend have other fates that we haven't seen before, if you haven't watched Amazing Spider-Man and its other film adaptations, including the animation. And in the MCU's place, that can happen, too, in another way.
The Storyline Ned Leeds Became A Hobgoblin
Like what happened to Spider-Man's previous friends who became villains, the MCU version has to be the same. In addition to Harry Osborn who became a villain twice in two different versions, now it's Ned's turn to get an adaptation of how it should be in the original source.
Until now, the future of Ned Jacob Batalon and MJ Zendaya is still in question and a big topic of speculation in Spider-Man 4. But for the sake of our peace, the temptation of Ned's fate was the temptation before, when he said he was not a super villain and tried to kill Peter Parker.
In context, Ned and Peter Parker will start a new story when the two do not know each other. If the conflict follows or is adapted from a comic adapted by the MCU, that's normal.
This continuation was only revealed based on instructions from himself in several posts on Instagram. Jacob Batalon has just added fuel to the speculative fire regarding his character's potentially dark future.
Jacob Batalon recently re-shared an image of himself holding the Hobgoblin action figure on his Instagram story, which was shared via Reddit, leading to further speculation about Ned Leeds' future in the MCU.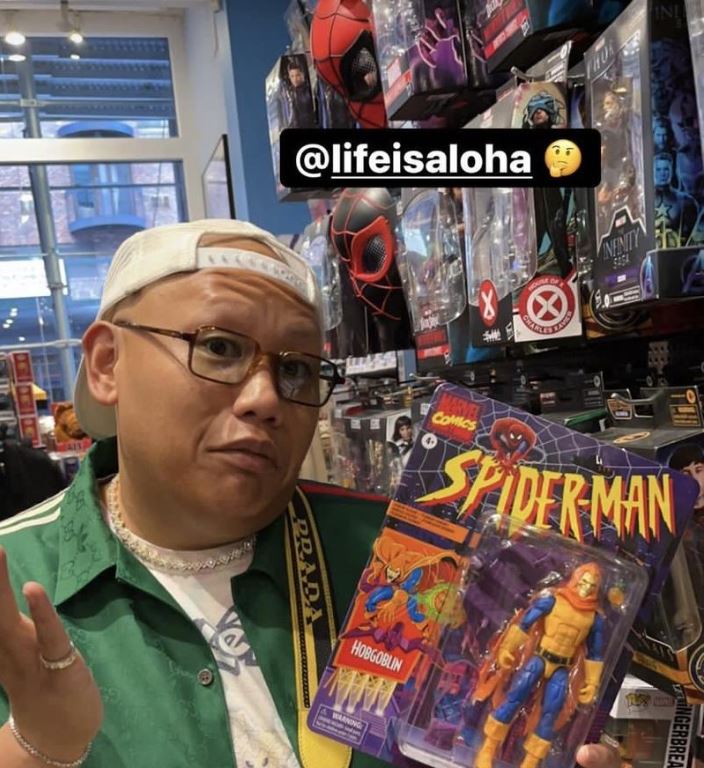 But if this is really adopted by the MCU, the complicated way will actually be a challenge for them. What's more, many fans just assumed that one of the scenes in the trailer showed the Goblin being him as a Hobgoblin. However, since the post was shown to many fans, many speculations have come one by one.
But remember, Ned is one of the Spider-Man properties owned by Sony. It's not just about building a story, it's about an elaborate collaboration deal with Sony Pictures for their property. Hopefully whatever happens to this character, can satisfy fans.