A sequel TV show to 2018's Upgrade is in development at Blumhouse. After finding a model of success at making low-budget horror with the potential for significant profits, Blumhouse began applying this approach to other genres of movies.
The release of Upgrade a few years ago was the studio's latest sci-fi/action film, which was written and directed by Leigh Whannell. With a minuscule budget attached, Upgrade still became a moderate hit on the back of great reviews.
About Upgrade
Starring Logan Marshall-Green as Grey, Upgrade followed his revenge mission to kill those responsible for his paralysis and the death of his wife. However, his was only possible with the aid of STEM, an experimental advanced computer chip implanted in Grey that gave him the ability to walk again.
But, Grey learns that STEM is the one who set all of these events into motion, with Upgrade concluding with STEM taking control of Grey's body while Grey's mind was tricked into believing what he experienced was just a dream. Upgrade's ending left the door open for a very different story to be told in a sequel, one that will now happen as a TV show.
The Sequel Greenlighted as a TV Show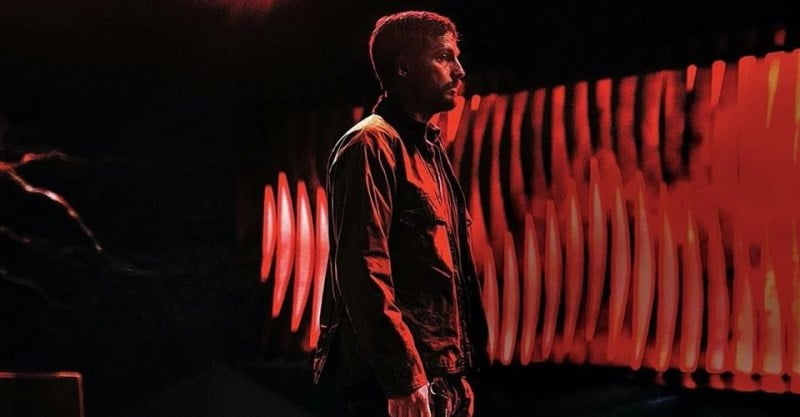 Blumhouse announced today that Whannell is developing an Upgrade sequel TV show. He co-created the series with Tim Walsh (Treadstone), who will serve as showrunner.
Whannell is also set to direct the series after making Blumhouse's The Invisible Man a rare 2020 box office success.
Whannell and Walsh are assembling a writer's room for the sequel series, which already features Krystal Ziv Houghton and James Roland. Marshall-Green will not be the star of the Upgrade TV show however, as a new host for STEM will be at the center of the story.
Hmmm, seems interesting. But, as exciting as this news will be for fans of Upgrade, it is currently unclear when and where the show will debut. The writer's room is just now breaking stories and writing scripts and there are no indications of when filming could begin.
It is also not confirmed how many episodes the TV show will be or what network or streaming service it will be a part of. The series is a co-production between Blumhouse Television and UCP, a division of NBCUniversal Content Studios. The Upgrade show could be a Peacock exclusive potentially or follow The Purge TV show and go to USA Network.
So yeah, in other words, let's just wait & see again shall we?