The third season of YouTube's popular show, Cobra Kai will premiere on a different streaming platform.
Will Air On Another Streaming Service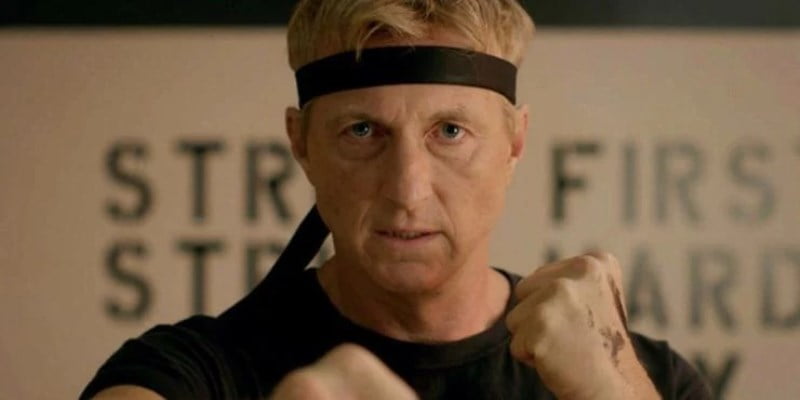 According to Deadline, YouTube plans on releasing season three of Cobra Kai to another streaming platform.
The companies original agreement with Sony Pictures TV allowed them exclusive global rights to the series; the new outlet that picks up Cobra Kai will get exclusive rights to season three of Cobra Kai as well as nonexclusive rights to its first two seasons (so fans can catch up).
All major streamers are reportedly expressing interest in the series with Netflix and Hulu leading the charge. YouTube will not relinquish their rights to Cobra Kai until a new home is found.
Cancellation Reason
YouTube has been transitioning away from original scripted programming for a couple of years now, focusing more on their unscripted content (something that can continue amid quarantine).
Every scripted series, besides Cobra Kai and Liza on Demand, has been canceled. YouTube planned on airing season three of Cobra Kai until they Sony TV got word that the former would not be renewing it for the fourth season. This is when negations began to relocate Cobra Kai and secure its future.
In the era of the COVID-19 pandemic and world-wide production shutdown, Cobra Kai is a rare commodity: a hit series, with a completed (and unaired) new season, without a home. YouTube and Sony Pictures TV decision to move Cobra Kai is a timely one; whichever streaming platform acquires Cobra Kai will inevitably benefit from it.
So yeah guys, what do you all think about this, and which streaming service, that will air the aforementioned season 3?