John Wick director says his highly-anticipated Highlander remake is in heavy development mode. Long before Keanu Reeves' Wick became everyone's favorite seemingly indestructible assassin living in a mysterious world that exists alongside our own, 1986's Highlander rode the in-the-same-ballpark concept of immortal warriors engaged in never-ending combat across eons of time to modest box office returns and major cult status.
Much like John Wick, Highlander achieved enough of a cult following to warrant an entire franchise, with four more films being produced over the span of 20 years (2007's Highlander: The Source being the last thus far). The movie also spawned three TV series, one of them animated, as well as an entire universe of novels and comic books. Now, John Wick director Chad Stahelski is seeking to bring Highlander back to the big screen with a reboot, though the project may ultimately wind up as a TV show instead.
Currently in Very Massive Development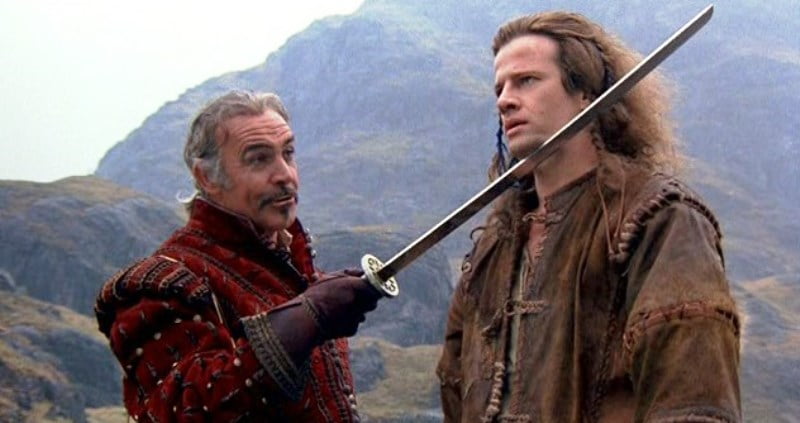 Speaking to Discussing Film, Stahelski gave a status update on Highlander the movie or TV show and the news appears to be very good. The director indicated that the project is currently speeding through development, which means Highlander faithful may not have to wait very long to see it. He said:
We're in heavy development mode on Highlander. Tweaking the scripts, writing, conceptualizing sequences, how we're going to do everything. We probably have a lot more in-person kind of things, but it hasn't slowed down our development process at all.
Clearly, Stahelski has a good thing going with the John Wick series, and will no doubt continue to ride that as long as it keeps producing results. But he obviously also has found a passion project in Highlander, a property that continues to have a devoted if relatively small following.
With his background in action filmmaking, Stahelski's take on Highlander should be very interesting and no doubt action-packed. Much like Wick, Highlander deals heavily in one-on-one combat, and features an expansive universe filled with mysterious goings-on that seemingly have been taking place forever. Indeed, it's easy to see the influence of Highlander on the John Wick mythology, and it will be fascinating to see Stahelski go back to the source text and give his take on that particular mythological world.
So now, what do you all think about this guys?