The premiere trailer for Netflix's newest film, Animal Crackers has premiered online.
The trailer, which mostly features John Krasinski's character, who turns into a hamster via magical animal crackers. The film also features a star-studded cast and provides a completely original story for viewers of the animated film.
The Trailer
The trailer, posted on The Animal Crackers Movie's YouTube, opens with short clips of the cast as they introduce themselves and the movie. Animal Crackers seems to center around a group of characters who take over a circus after Owen (Krasinski) discovers the secret to the success of his Uncle's circus.
This success stems from magic animal crackers that turn humans into circus animals. The story will follow Owen as he slowly begins to fall in love with performing at the circus as an animal.
Is Actually a 2017 Flick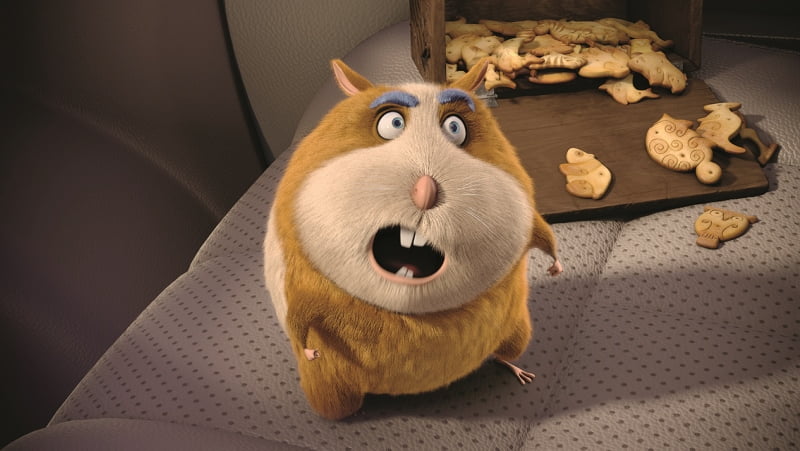 The film first released in 2017 at the Annecy International Animation Film Festival and was later released in China in 2018.
The film has received various release dates for the United States, but none have panned out; Animal Crackers is finally set to release in the US via Netflix on July 24. The animated film aims to be a truly wonderful experience, and the makers are proud to finally see the release of their film in the United States.
Aside from Krasinski as Owen Huntington, Animal Crackers also stars Emily Blunt as his wife, Zoe. Other prominent voices that will appear in the film include, but are not limited to, Danny DeVito, Ian McKellen, Sylvester Stallone, Raven Symoné, and Gilbert Gottfried.
So what do you think guys? Are you interested to watch this flick?