Do u all still remember Will Smith & Charlize Theron's 2008 superhero flick, Hancock?
I bet you all still right? The flick is centering around Will Smith as a lonely drunk superhero, who usually does more harm than good. Eventually, he is helped by Ray Embrey (Jason Bateman) to improve his public image after Hancock saves his life. Theron played Embrey's wife, who also turned out to have similar powers to Hancock.
Just a year after Hancock hit theaters, the director of the film, Peter Berg, started talking about the possibility of making Hancock 2. 
The sequel was said to continue the story of Bateman's character while also potentially introducing a new immortal god. Hancock 2 even had two writers working on the script for the film, Adam Fierro and Glen Mazzara, who had previously worked on The Shield. Smith, Theron, and Bateman were all rumored to be returning, but by the end of the year the hope of seeing a sequel had practically vanished.
Now, Theron has given her thoughts on the unmade sequel.
Theron Still Wants To Do It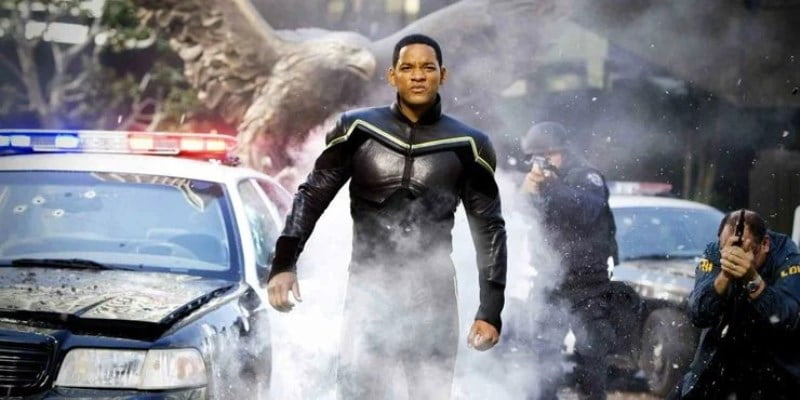 When speaking with Comicbook about her upcoming film Netflix film The Old Guard, Theron briefly spoke about Hancock 2. The actress was very enthusiastic about making the sequel, saying,
"You know, for a while we [talked about a sequel]. I think closer to when the movie came out, but not in recent years, no. We'll be superheroes with our walkers, you know. And I'll still go! I'll still make that movie; I would do it in a heartbeat."
Despite Hancock doing well at the box office and generally well with critics, fans are still waiting for a sequel. Coming out in 2008, Hancock was released at the same time the MCU began to skyrocket the superhero genre into popularity.
With Marvel's rapid expansion of their cinematic universe, the company dominated theaters with their superhero movies, leaving little room for a Hancock sequel to be successful.
Smith and Theron have also continued to be highly sought-after actors in Hollywood starring in several projects in the last decade with Smith starring in films like Men in Black 3 and Aladdin, and Theron joining the Fast & Furious franchise.
So what do you all think? Do you all wanted to see Hancock sequel?