MGM has released the teaser trailer for RESPECT. Aretha Franklin is one of the most well-known soul singers around the world who is getting her own biopic this year. 
The film is named after Franklin's famous song released in 1965 and will be directed by Liesl Tommy. RESPECT got an announcement trailer and poster last year, but now fans have a clearer look at what Jenifer Hudson will do with the role.
A Magnificent Trailer
MGM's latest teaser trailer for RESPECT mainly focuses on Franklin's rise to stardom, going from a struggling musician failing to connect with listeners to becoming one of the most successful soul singers to ever live.
The trailer also briefly teases how the film will touch upon Franklin's contribution to the Civil Rights Movement, even including her now-famous quote, "you have to disturb the peace when you can't get no peace."
To Be Released in December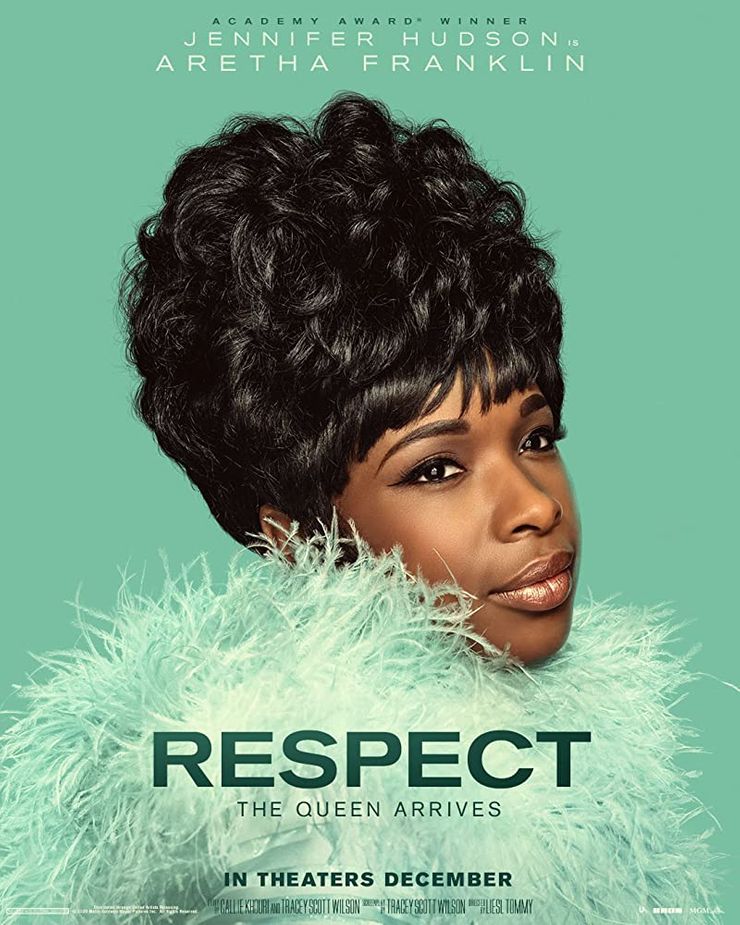 As mentioned above, Academy award-winning actress Hudson will play Aretha Franklin, who was hand-chosen by The Queen of Soul before she passed away in August 2018.
Hudson is joined by Forest Whitaker, who plays Franklin's father, Marlon Wayans, as Ted White (Franklin's first husband), along with Audra McDonald, Marc Maron, Tituss Burgess, Saycon Sengbloh, Hailey Kilgore, and Skye Dakota Turner.
The official plot synopsis for RESPECT reads, "Following the rise of Aretha Franklin's career from a child singing in her father's church's choir to her international superstardom, RESPECT is the remarkable true story of the music icon's journey to find her voice."
RESPECT is set to hit theaters this December unless COVID-19 impacts the film's release date.