While fans felt spited for getting a Hellboy reboot rather than the third film from del Toro, Perlman and del Toro were supportive of the reboot throughout its development and production.
Del Toro gave the Hellboy reboot his blessing and supported the decision to cast Harbour in the lead role. Similarly, Perlman wished Harbour good luck and told fans that he had made peace with Hellboy being rebooted.
Perlman refused to answer a lot of questions on the Hellboy reboot, but now it looks like he also refused the offer to join the project.
The Reason of the Rejection
In a recent interview with Comicbook, Perlman explained why he turned down an opportunity to appear in 2019's Hellboy. Perlman revealed he could have had a cameo in 2019's reboot by saying,
"The reboot was something I had the opportunity to participate in and decided that the only version of Hellboy I'm interested in is the one I do with Guillermo and so in walking away from it, I truly walked away from it, and haven't seen it or heard much about it. I wished them well, but it was not in my bailiwick."
Perlman also explained that the main reason Hellboy 3 never happened was because del Toro is, "one of the busiest guys in the business."
Neither Fans Nor Perlman Like Hellboy Reboot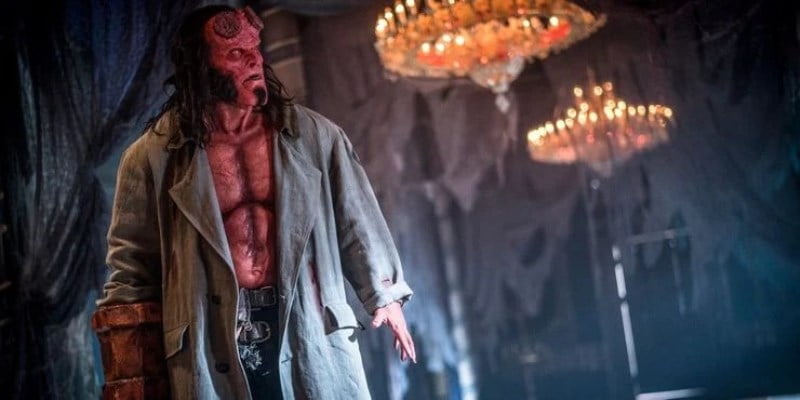 Perlman didn't want anything to do with the Hellboy reboot, and neither did the fans. People were already apprehensive of 2019's Hellboy before it came out, but brutal reviews for the comic book movie quickly started to flood the internet upon its release. 
These horrible reviews were also partly responsible for Hellboy bombing at the box office. Harbour has previously admitted that Hellboy had some flaws and that fans probably won't ever see him starring in Hellboy sequels.
So, what are your thoughts about this guys?