The classic teen slasher franchise single-handedly revived the genre for a new generation with the release of the first Scream. Since then, much has changed in horror filmmaking, but Scream's fanbase persists.
While the Scream sequels were never as successful as the original, the biggest blow to the franchise was when Wes Craven passed away in 2015. 
As of this writing, a fifth Scream is definitely in the cards, with Ready Or Not filmmakers Tyler Gillett and Matt Bettinelli-Olpin taking on directorial duties.
There isn't currently any plot to speak of, but past information has revealed that Gillett and Bettinelli-Olpin are all in on making something that honors Craven and the work that he has done on the Scream franchise.
Set to Be Released in 2021
While fans might not know just what Scream 5 will look like, Variety has reported that Scream 5 is set to release in 2021. This may be the first hint of when Scream 5 could hit theaters, but an exact release date has yet to be confirmed. 
Beyond news of the release date, Variety also stated that production on the slasher sequel is set to begin later this summer in Wilmington, North Carolina, and that fans can look forward to additional casting reveals in the coming weeks.
Only David Arquette Set to Return (so far)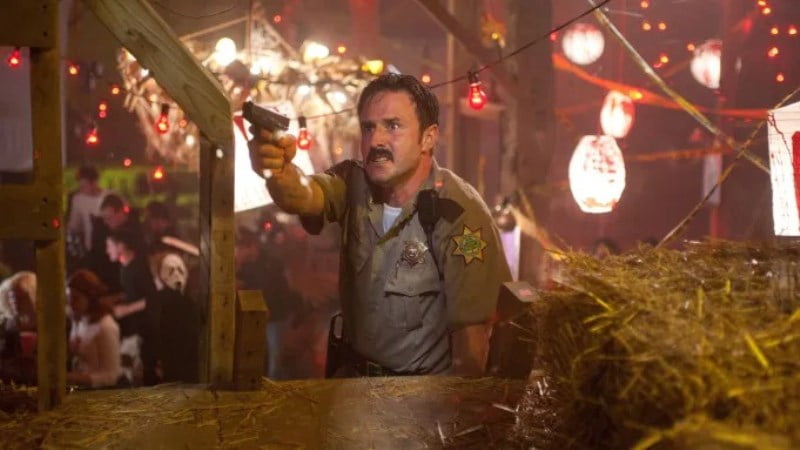 There have been ongoing rumors surrounding the status of Neve Campbell's potential return for Scream 5, but so far, the only original Scream cast member to confirm their return for the new sequel is David Arquette, aka Deputy Dewey.
Campbell has reacted positively to previous efforts on the part of Gillett and Bettinelli-Olpin to entice her into the cast, commending the directing duo for their past work and expressing happiness that they're big Craven fans who want to do the sequel justice.
Regardless of who returns, Paramount will need to get actors signed onto the project soon if they hope to meet their 2021 release date. So, what do you all think about this news?