Earlier this week, Keaton's return as Batman for The Flash was announced, though it was reported the former Dark Knight actor was only in early talks to reprise his role from the 80s/90s.
Further details revealed The Flash movie would see Ezra Miller's Barry Allen travel back in time to save his mother and create an alternate universe where Keaton's Batman has been operating.
The DCEU film will pick up with Keaton's character 30 years after we last left him, and The Flash will retcon the two sequels to Burton's Batman movies, Batman Forever and Batman & Robin. Now, even more details are revealed about Keaton's return.
Will Wear His Classic Batsuit?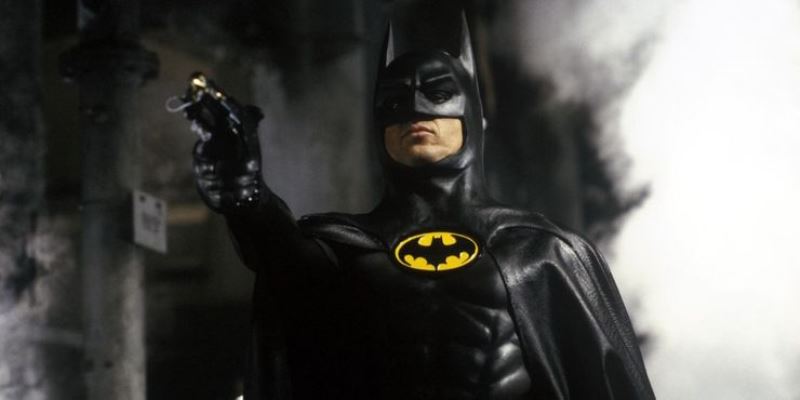 THR's Heat Vision is reporting that Keaton will suit up in the Batman costume in his return to the role for The Flash. The report doesn't offer any further details about Keaton's Batsuit, but this seemingly means the actor will once again don the cape and cowl of Batman.
That is, of course, if Keaton and Warner Bros. reach a deal for the actor to return as Batman in The Flash. Until the studio and DC Films confirms Keaton's return, the reports should be taken with a grain of salt.
Because this new tidbit about the suit is so vague, it's not even known how closely Keaton's Batsuit in The Flash will resemble his costume from Batman and Batman Returns.
It's not likely to be the exact same costume he wore for those movies since that may be preserved for display rather than used again. It wouldn't even make sense from a continuity standpoint for Keaton's Batsuit to be exactly the same as in those movies because The Flash picks up 30 years later for him.
Even if Bruce Wayne was still wearing the same Batsuit, it would show the wear and tear of operating as a vigilante for so long. Plus, considering it's also been 30 years for Keaton since he donned his Batman costume, it's likely the Batsuit wouldn't fit as well as it did then.
Sp yeah, in other words here, let's just wait & see shall we?