Of all the games that were set to release this year on PlayStation, The Last of Us 2 was doing a great job. The game has officially sold through over 4 million copies as of June 21, 2020. That's making it the fastest-selling PS4 exclusive ever!
As a result, the second part had quite a lot of expectations to live up to, not to mention that it was a highly anticipated title. We could see from the trailer, it seems as if that was where The Last of Us 2 won half of its battle. Well, now looking at how the sales drove well, it looks like we were right only judging this by its cover.
The Last of Us 2 beats the previous record-holder by 1%
Released this week, The Last of Us 2 narrowly beat the opening week sales number of its previous record-holder Uncharted 4 by 1%. These are just the numbers regarding box sales. It is highly likely that a lot of users have downloaded this game.
Neil Druckmann, Vice President of Naughty Dog and Director of The Las of Us Part 2, also shared a message with fans.
We are so immensely grateful to the millions of fans around the world that have played The Last of Us Part II and shared their experiences with us over the last week, . We set out to tell a new kind of story, one that deals with difficult themes and would challenge you in unexpected ways. Hearing how the experience has resonated with so many of you and witnessing the type of thoughtful discussions it has sparked has been so incredible. We've also been so inspired by your creativity — whether it's your gorgeous Photo Mode shots, jaw-dropping gameplay GIFs, or the songs you've recorded using Ellie's guitar.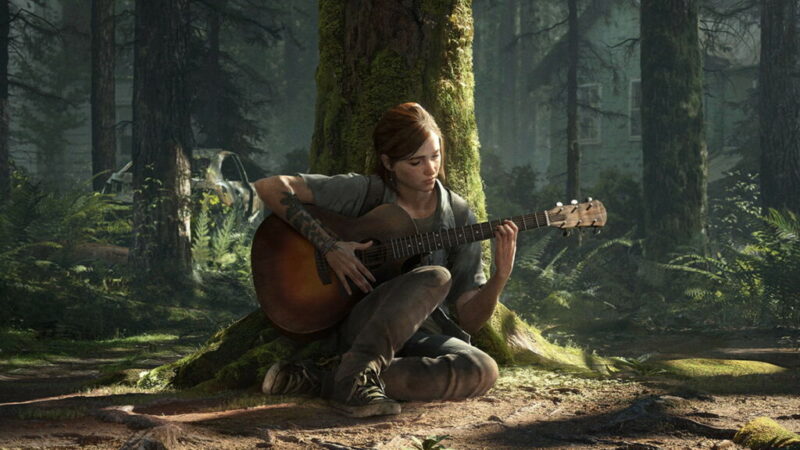 The Last of Us Part II was made possible thanks to the efforts of the hundreds of talented and passionate developers here at Naughty Dog. We can imagine no greater honor than seeing that same passion mirrored by the people playing it. Thank you for helping us reach this amazing milestone.
The game has already beaten Animal Crossing: New Horizon and become this year's biggest release. With launch weekend sales around 40% higher than the Nintendo Switch exclusive. By that, it is notable that Nintendo exclusives continue to own the top 10 spots in sales.